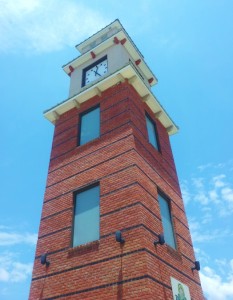 The City of Covington has just celebrated its Bicentennial, establishing the rich history of an area know for its health benefits, abundant arts, crafts and produce, and contemplative aspects.  From the 'Sanitarium of the South' circa late 1800's to its current designation as a 'Tree City USA', Covington continues to set a precedent of southern charm and hospitality.  In its day, The Southern Hotel was a center point in Covington's booming tourist industry.
With the hotel's revitalization and some planned marketing and coordination, Covington will become a destination point once again.  There is a great foundation of fantastic and acclaimed restaurants like Gallagher's, Lola, Del Porto and Annadele's, to name a few. The recent additions to the nightlife, Winos and Tacos and Columbia Street Rock-N-Blues Cafe, steadily pull New Orleans acts to the Northshore, as well as local, regional and internationally known musicians.  The arts district is moving right along as well, with more galleries, businesses and events like STAA and the City's "Art Market" making way for local artist's work. The theme to Covington's downtown district is good food, live music, local art and great times, which is an attraction representative of southern Louisiana life in general.
What are some attractions or landmarks that would work well in Covington? Many cities have murals, statues and fountains.  Covington features these things, but not necessarily in a unified theme.  Walker Percy (the author) is from Covington, and the English Tea Room will be promoting a Walker Percy Reading Club.  What are some other events that might work well?  Drop a line to Covington Weekly and tell us your ideas.

Renovation of the Southern Hotel is underway, planned to open early 2014.