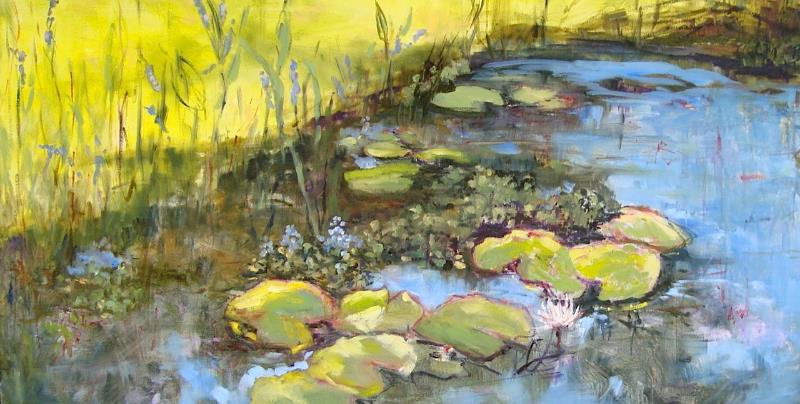 Well known local artist Peggy Hesse has created a compelling new series entitled "In My Own Space". Having recently moved to a new home just off the Tchefuncte River, the artist has been inspired to lovingly document her new environment. One cannot help but see the strong emotion expressed through vivid colors as she walks us through her new surroundings. This series marks an exciting change in her work. "Being surrounded by its natural beauty unleashed an outpouring of inspiration from the azalea bounded pathways of the woods to the water lily pond to the dark and tangled edges of the Rattlesnake branch off the Little Tchefuncte. Every season provides it own visual riches. The deeper I look, the more I see and try to depict of colors, textures, endless shapes transformed by the changing light. There is a feeling here of peace, quiet and daily celebration. That is what makes it my own space."
Award winning artist Peggy Hesse is a graduate of Newcomb College and Tulane University Graduate School. She has worked most of her life in creative fields as artist, interior designer, renovator, builder, and teacher.
'In My Own Space', an exhibition of artwork by Peggy Hesse, will run from September 14 – October 5, 2013 at Three Rivers Art Gallery,  333 East Boston Street Covington, LA. Contact them by phone at 985-892-2811.