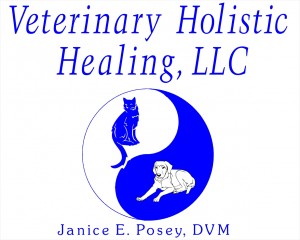 The practice of Traditional Chinese Medicine (TCM) has a history of over 5,000 years.  TCM is a complete and logical philosophy of medicine which views each individual patient as a whole entity, rather than focusing on specific areas of pain or disease.   Lifestyle, exercise, food choices, stress, environment, and constitution are considered when seeking a pattern of disease to treat.  TCM incorporates a variety of highly effective modalities including acupuncture, herbal and food therapy.  The practice of treating companion animals with TCM has only recently flourished,  originating in the U.S. about 35-40 years ago.
Acupuncture, herbal and food therapy are very effective in treating conditions such as arthritis, hip dysplasia, disc disease, allergies and itching, incontinence,  constipation, diarrhea and vomiting, as well as seizures, anemia, and urinary tract infection.  These modalities can often replace the repeated use of antibiotics and steroids, and also help our pets avoid surgery in certain conditions, such as arthritis and disc disease.  Behavioral conditions, such as anxiety and fearfulness, can be controlled and can even turn your aloof and sometimes aggressive kitty into a purring "pussycat".   Powerful herbal formulas and specific foods are used to treat various kinds of cancer, which can allow your pet to live a longer, comfortable life without the side effects of chemotherapy or radiation.   Maggie, an 11-12 year-old Labrador Retriever, developed a grapefruit-size mass in her abdomen, which in exploratory surgery was found to be inoperable, because it wrapped around major vessels.  She was started on Stasis Breaker herbal formula and placed on a high protein, no carbohydrate food with antioxidants.   Her coat became glossy and she was a happy dog engaged in life for two more years before she succumbed to her disease.   Heidi was a 6-year-old dachshund, who had been treated  with acupuncture for disc disease/herniation for 3 years before Hurricane Katrina, then moved to Covington and was treated successfully with TCM by Dr. Posey until October, 2012 at the age of 16 when she developed Cushing's disease, and her owner decided it was time to let her go.   Through the skilled application of TCM, we can help extend the life of our pets in a healthy, natural way.
Want to learn more or make an appointment for your pet? Contact Dr. Janice Posey, DVM, TCVM, of Veterinary Holistic Healing, located at 315 Lee Lane in Covington, at 985-898-3623.
Dr. Posey spoke for the last talk in Our Place Studio's Share the Health October Series.  If you have any questions or feedback on the series, you can reach Our Place Studio at (985) 875-1182, or stop by at 338 N. Vermont Street. Find out more at www.opcovington.com.