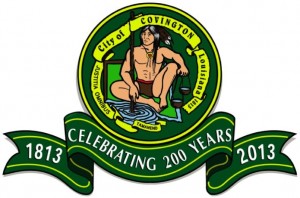 Due to the severe winter weather predicted for tomorrow and Wednesday, the City of Covington will be closed for regular business on January 28th and 29th.
Out of concern for public safety, Covington Mayor Mike Cooper strongly encourages local residents to refrain from driving as streets are expected to be icy and hazardous for motorists.
"Due to the forecast of sleet and snow, I feel that it is necessary to close City Hall for the safety of city employees and the public. We do not wish to encourage anyone to be on the road under these hazardous conditions as it is unsafe and increases the demands and danger put upon our police and fire first responders," said Mayor Cooper. "We anticipate weather and driving conditions to improve on Thursday morning and will resume regular city services at that time." Although city offices will be closed for regular business, police and fire personnel will be on duty, and all essential personnel will be on-standby.
In the event of a police, fire or medical emergency, residents should call 911. In the event of a water or sewer emergency or for fallen branches that pose an immediate danger, residents should call (985) 898-4727 for immediate assistance.
Garbage collection, recycling and Christmas tree pick-up has been rescheduled from Wednesday, January 29th to Thursday, January 30th. Utility customers are advised that disconnections have been postponed until Tuesday, February 4th.  Coffee with Mayor Cooper has been rescheduled to Wednesday, February 5th.  Mayors Court has been cancelled and will be rescheduled at a later date. Please stay tuned to local media and www.covla.com for updates.
For more information and updates, check www.covla.com