Does your dog or cat suffer from food allergies or symptoms of food allergies such as severe itching, hives or skin breakouts?  Has your veterinarian prescribed your pet with dietary adjustments such as gluten- or corn-free foods?  Do you want high quality natural pet foods and treats without fillers and by-products to help ensure your pet a long, happy, healthy life?
Good Dog Naturally carries quality natural dry and canned pet food, as well as frozen and freeze dried raw pet foods. Owner Angela Segona personally and thoroughly researches quality of ingredients from every pet food manufacturer to pick the products she will carry in her store.  Each product is hand chosen by the quality and sources of its ingredients, leaning towards American sourced meats as a first ingredient.  Good Dog Naturally is a strong proponent of raw pet food, and can provide expert guidance on transitioning to a raw diet and achieving a balanced diet for your pet.
For over 8 years, Good Dog Naturally has focused on providing service and advice to those seeking to provide their pets with the best in nutrition and supplements. They constantly seek new products and recommendations for their customers to feed and treat their pets with natural and holistic products and services.  Due to several recalls in 2013, Good Dog Naturally has chosen to discontinue Natura products (California Natual, Healthwise, Evo, Innova, Karma, Mother Nature's treats).  Good Dog Naturally will never carry a product they would not feed their own pets.
With these products gone, the shelves are open for new, better pet foods and treats. Good Dog Naturally is excited to be introducing new, hand selected pet products throughout the next three months.  They are researching new food companies, including dry and raw foods and treats.  Good Dog Naturally offers personalized service to assist you in answering your questions on the best foods to consider feeding your dog or cat. If you have any specific concerns about what is best for your four legged family members, stop in and talk to one of their knowledgeable staff members. In addition to high quality natural pet foods, they also carry a nice selection of pet supplies such as collars, leashes, and toys for your cat or dog.
Scrubby Puppy Offers Full Grooming Services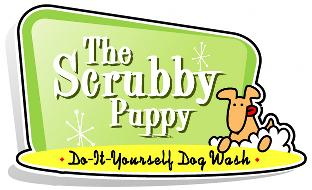 The Scrubby Puppy offers full grooming services for both dogs and cats that are a unique experience for you and your beloved pet.  The goal at Scrubby Puppy is to make your pet's experience as stress free as possible. The result is a fantastic, detailed, professional grooming and a happy pet!
The Scrubby Puppy is located inside Good Dog Naturally at 1027 Village Walk (just off Lee Lane) in Historic Downtown Covington.
Call for your appointment: 985-871-5222
For more information, visit www.GoodDogNaturally.net