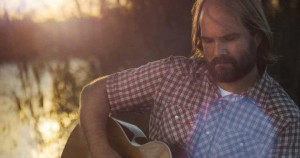 Hi, friends and a very Happy Tuesday to you! Through my rose colored glasses I see that tomorrow is looking like an absolutely glorious day. How could it be otherwise with a fantastic market and terrific lunch to enjoy? Jeff (Chomper's BBQ) is serving corn bread with that delicious pulled pork. That's worth a trip out on its own but there will be other enticements, such as hearty soups and salads, crispy summer rolls, fried apple pies, dark chocolate wrapped Oreos, luscious chocolate caramel apples… need I say more?
Crispin Schroeder will be serenading us this Saturday so grab your coffee and a muffin and stroll around, enjoying the day and all the market has to offer. Someone must be living right (I'd like an email with instructions, please) and sending good vibes our way because Chomper's BBQ will be in the demo tent with smoked turkey legs, BBQ chicken (thighs/drumsticks), BBQ chili and cornbread (Oh, YUM!), macaroni and cheese and the ultimate in barbecue sauces and rubs.
Betty Rue is adding to the gluten-free repertoire of muffins. The latest creations from the innovative mind of Michaela include peanut butter and chocolate chip, orange carrot and cranberry, and the newly popular "I Can't Believe It's Zucchini" muffin (really delish). Stop by and grab a slice of spinach tomato quiche while you're deciding which muffin you like best.
Cynthia was back this week with her special Bolognese Sauce with veal, pork, and beef, and traditional cannoli. This week she made two kinds of ravioli – a roasted pepper pasta stuffed with cheese and the other was stuffed with crabmeat. Can't beat that!
This cold weather has been wreaking havoc on the produce vendors' crops but there are still a lot of beautiful veggies to be had and the promise of more to come. I noticed that Alton and Sandra had lemon thyme last week which seems to be a local favorite, as well as other culinary herbs. Ask them to fix you a basket of your favorites to put in a sunny window so you'll have fresh herbs to use whenever you need them.
As always, there is so much more to see and experience at the Covington Farmers' Market. BUT….you have to be here to get the full benefit. See ya!
Lots of love,
Charlene LeJeune
Abundant Life Kitchen
The Covington Farmers' Market is open each Wednesday, rain or shine, from 10 a.m. to 2 p.m. at the Covington Trailhead, 419 N. New Hampshire and every Saturday from 8a.m. to 12p.m. on the side lawn of the Covington Police Station, 609 N. Columbia St. Call (985) 892-1873 for information or visit www.covingtonfarmersmarket.org