"Painting in nature and from the brilliance of life is a very serene and an extremely nourishing place to be and serves as a great inspiration tome". ~ Elayne Spinks Kuehler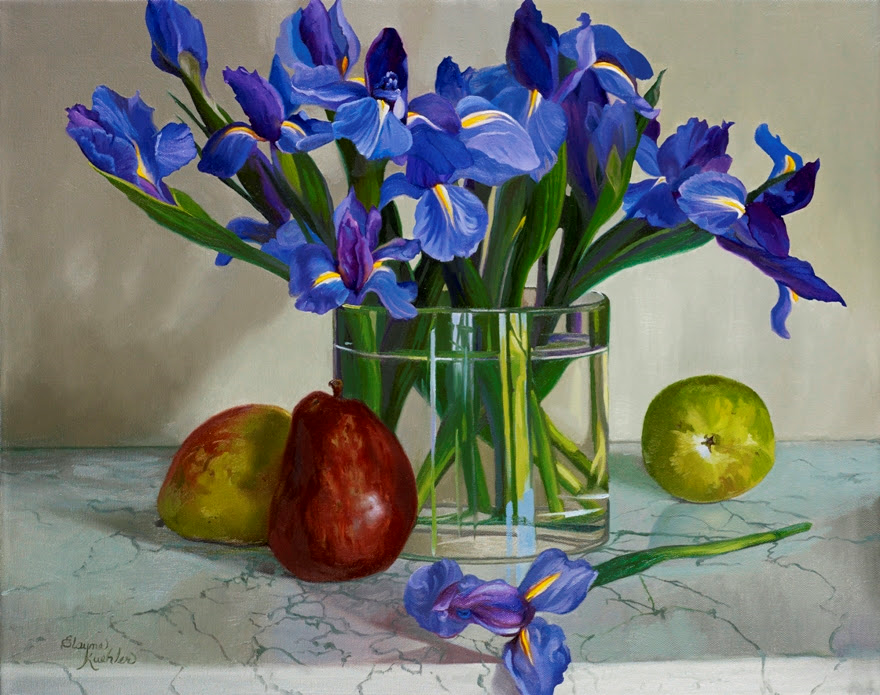 For the Love of Louisiana Life Exhibition is both a love story and an examination of nature and influence; a compelling source for the exploration of an artist. It is a record of the visual and emotional response by the artist to her environment through objects, nature or external influences. This varied exhibition strikes an intriguing balance between traditional and contemporary art, simultaneously preserving the best of each.
Elayne Spinks Kuehler is a native of Baton Rouge whose artwork captures the beauty of romantic realism. The artist paints her subject matter directly from life. The truth of nature with all of its natural beauty and colors provide an unending supply of inspiration for Kuehler. She has been painting professionally for over 38 years and is a full member of the Catharine Lorillard Wolfe Art Club, a member of Oil Painters of America, the American Artists Professional League, the Laguna Plein Air Society, the Baton Rouge Art League, American Women Artists, and Associated Women in the Arts. She has been juried into and is a member of the International Guild of Realism. She has won awards internationally, nationally and regionally. Her work is in private and corporate collections.
For the Love of Louisiana: An Exhibition of Artwork by Elayne Spinks Kuehler will be on display at Three Rivers Gallery, 333 E. Boston St., October 11- November 1, 2014. A second opening date with a 'meet the artists' will be held on Fall for Art, October 18th, 6-9 pm.