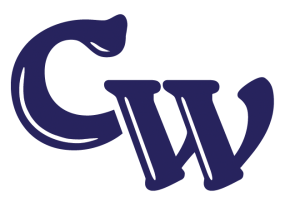 by Timothy Gates, Covington Weekly Correspondent, codexproventus@gmail.com
With now less than one week until election day, the St. Tammany Parish District Attorney race is picking up momentum.  A Lee Zurik report recently disclosed allegations that Brian Trainor, employee of St. Tammany Parish Sheriff's Office at the time of the incident, was hired by Attorney Charles Hughes in the case of an individual involved in a traffic accident on the Slidell/N.O. East Twin Spans.  The incident technically occurred in Orleans Parish, and Hughes involved Trainor for the assurance that his relationship with the Louisiana State Police would help to produce an accident report that would be favorable to the case. Hughes' given reason for bringing the case to St. Tammany indicated a racial bias, and one Orleans Parish councilman has already called for the STPSO to drop Talley, Anthony, Hughes and Knight, who represent the STPSO to the tune of half a million+ yearly. At the time of this writing, a second Louisiana lawmaker has seconded the call.
While the information is chalked up to dirty politics, it brings to mind two recent unrelated incidents involving teenage girls that can serve as a comparison point with regard to decisions and equal application of law.
Several years ago, a teenager was handcuffed at school for using her cell phone in the bus line, at the authority of an on-duty Sheriff's Deputy.  By her account, she was treated roughly by the deputy. While at the hospital for a physical examination after the incident, she was charged with battery of an officer.  In another situation, a teenager was arrested by STPSO and released to her mother for falsifying a police report filed with regard to her personal safety.
Zurik's report highlights conflicts of interest within the district attorney's office. The report also suggests conspiracy to manipulate official documents evidenced by a taped phone conversation, the motivation for which indicates racial bias exhibited by a public contractor (it is unclear whether either conversant was in a school bus line at the time of the conversation.)  But, watch out for female teenagers.
While the spectre of racism just won't quite fade away into the past, the STPSO has a colorful history of racially sensitive involvements. To the credit of advocates such as Belinda Parker Brown and Louisiana United International, those attitudes and stereotypes are transforming.  In the interest of  justice, our officials have a duty to eliminate public funding to contractors that display racial bias.  As for dirty politics: at the very least, public officials should be held to the same standards of accountability that the STPSO holds to teenage girls.
Source links:
"Zurik: N.O. councilman says sheriff should fire attorney after racist remarks" – Lee Zurik, Tom Wright, Fox 8 News: http://www.fox8live.com/story/26807245/zurik-no-councilman-says-sheriff-should-fire-attorney-after-racist-remarks
"Slidell man files bar complaints against Tammany sheriff's lawyer, top deputy" – Sara Pagones, New Orleans Advocate: http://www.theneworleansadvocate.com/news/crime/10535141-171/slidell-man-files-bar-complaints
"Zurik: New Orleans lawmaker wants Hughes barred from state business" – Lee Zurik, Tom Wright, Fox 8 News: http://www.fox8live.com/story/26885238/zurik-new-orleans-lawmaker-wants-hughes-barred-from-state-business
"School board, ADA conflict raised over handcuffed girl" – Katie Moore / Eyewitness News & Sara Pagones / The New Orleans Adovocate: http://www.wwltv.com/story/news/local/investigations/katie-moore/2014/09/18/sttammanyadaconvlictraisedbylawsuitovergirlhandcuffedinhighschool/15845271/
"St. Tammany school arrest raises more questions about dual roles of Walter Reed's assistant" by Sara Pagones and Katie Moore, The Advocate:  http://theadvocate.com/news/neworleans/10298362-148/judge-questioned-over-lack-of
"UPDATE: St. Tammany deputies arrest teen for falsifying police report" – Alissa Vilardo, Action News: http://www.actionnews17.com/crime/artmid/496/articleid/14786/st-tammany-deputies-want-to-identify-stranger-who-approached-child
St. Tammany Parish Sheriff Jack Strain on WDSU: https://www.youtube.com/watch?v=5aqsFUK12I0
"St. Tammany Parish grand jury indicts alleged KKK imperial wizard, and others, in murder" – Benjamin Alexander-Bloch, NOLA.com | The Times-Picayune: http://blog.nola.com/tpnorthshore/2009/02/st_tammany_parish_grand_jury_i_1.html
"Slidell activist calls for resignation of STPSO Sheriff Strain" – Alissa Vilardo, Action News: http://www.actionnews17.com/crime/artmid/496/articleid/13221/slidell-activist-calls-for-resignation-of-stpso-sheriff-strain
Louisiana United International: http://www.launitedi.com/