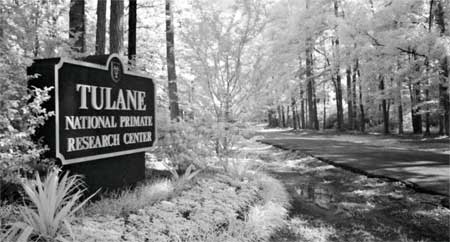 St. Tammany Parish President Pat Brister, the St. Tammany Parish Government Department of Homeland Security and Emergency Preparedness, officials from the Tulane National Primate Research Center (TNPRC), and the Governor's Office of Homeland Security and Emergency Preparedness, are among several state and federal investigative agencies that will be on hand at an informational meeting regarding the ongoing investigation at the TNPRC, to be held on Tuesday, March 31, 2015. The meeting will be held at 6 p.m., in the St. Tammany Parish Council Chambers located at 21490 Koop Drive in Mandeville. Also on hand from the State of Louisiana will be representatives from the Department of Health and Hospitals, the Department of Agriculture and Forestry, the Department of Wildlife and Fisheries and the Department of Environmental Quality. Federal agencies will include: the Centers for Disease Control and Prevention (CDC), the U.S. Environmental Protection Agency, and the U.S. Department of Agriculture (USDA).
This meeting is open to the public, and residents who live nearby and families with students in nearby schools are encouraged to attend if they have questions or concerns.
Late November 2014, two non-human primates in the breeding colony at the (TNPRC), a private research facility, became ill. In mid-December 2014, samples submitted to the CDC identified Burkholderia Pseudomallei as the causative agent. This strain of bacteria is not endemic in the U.S. but was the subject of research at TNPRC. Because Burkholderia Pseudomallei is a tier 1 agent and the material was considered not in containment, the CDC and USDA initiated a joint investigation of TNPRC in January 2015. As part of the investigation conducted January 20-24, federal and state scientists visited the TNPRC site to conduct epidemiological study and to review lab practices to determine possible route of transmission.
All media releases to date on this matter can be found at www.stpgov.org/community-awareness.