Statement From CPD Chief Tim Lentz: 
"The Covington Police Deptartment is happy to announce, for the third year, their Secret Santa program. Through the generosity of some very special friends, Police Officers will be distributing $100.00 bills and $50.00  Gift Cards to those less fortunate in our community.  As their body camera videos come in I will share them with the public.  To the CPD's anonymous donors, from the bottom of our hearts, thank you for making a difference. Thank you for allowing us to be your vehicle of good will.  May God Bless you and your family.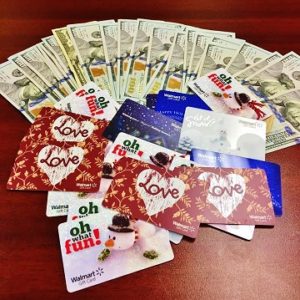 This year the CPD will distribute over $6,000.00 in cash and gift cards.  I am so honored to be the Chief of Police in a community that cares.  Also tomorrow, through our FOP organization, we are going to take ten kids on a "Shop With A Cop" event at a local retailer.
I love this time of year when we get to give back!!! A special thanks to Supt. Trey Folse who joined us at the CPD briefing this morning. He is a true partner, and a cherished friend."  –  Chief Tim Lentz