From St. Tammany Parish Government: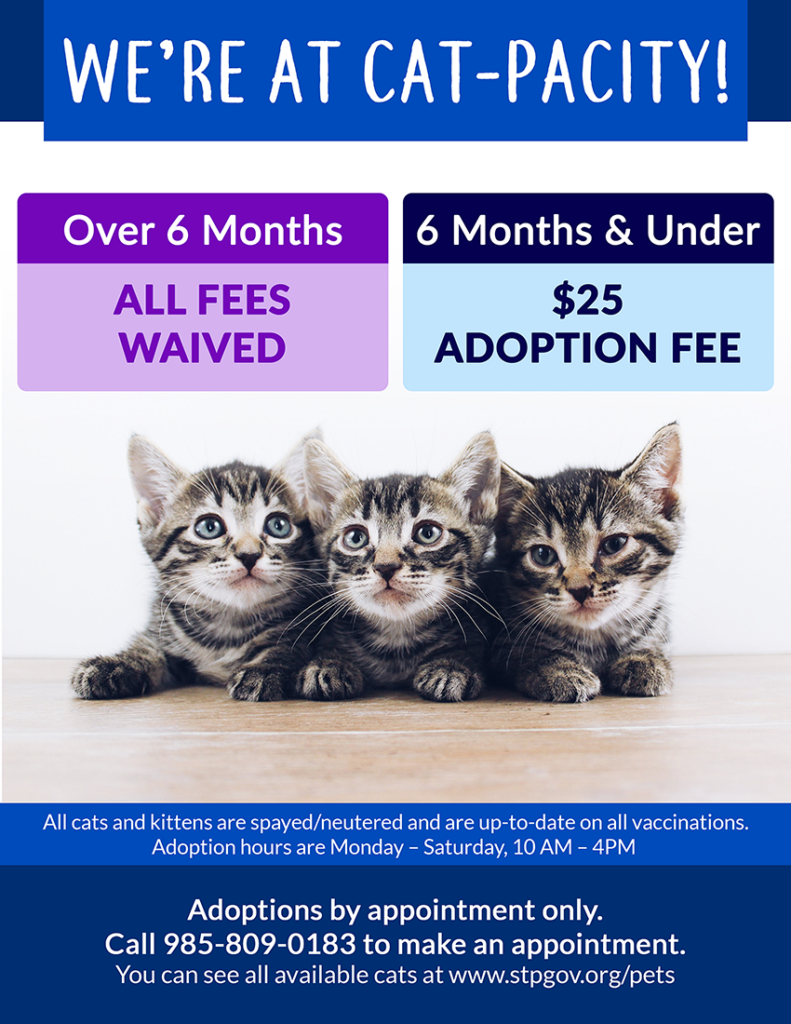 During the month of November, take home a cat six months or older for FREE from the St. Tammany Parish Animal Shelter. Kittens, or cats under the age of six months, are now $25. The cats are spayed or neutered, microchipped and vaccinated.
"Our shelter has come a long way in 2020, and our population is less than 150 right now — that's less than one quarter of what it was in the first half of 2020. We want to keep the positive momentum going," said Parish President Mike Cooper. "If you are looking for a pet, now is a great time to find one."
Additional changes at the St. Tammany Parish Animal Shelter include: a mentorship with Best Friends Animal Society — a national animal advocacy group and partner; reduced euthanasia rates — euthanasia rates of animals who were either ill or a danger to the public, dropped to less than eight percent during the month of October; a high placement rate — since the start of 2020, over 1600 pets have been placed through adoption, rescue groups, or reunification with their owners.
Pets currently in adoption can be found at www.stpgov.org/pets. Please choose the Pet Finder or Pet Harbor tab to search the St. Tammany Parish Animal Shelter. You can also find many of our adoptable pets on Facebook.