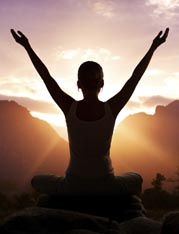 Somatics is a new alternative on the Northshore that is a gentle, sensible, and safe way to recover from chronic pain and have ease of movement throughout your life. Learn how slow, gentle, relaxing movements and body positioning can quickly improve posture and overall flexibility by reversing the patterns you have habituated into your body from years of stress and repetitive movement. Somatics is a self-care program that teaches you to fix your own aches and pains.
Somatic exercises are simple movement patterns. You will learn how to consciously tighten affected muscles to focus the brain into the tension that is already present. You will then learn to slowly, actively lengthen those muscles into a state of complete relaxation. This resets the muscle length. The process is controlled by you, and your brain re-learns muscular movement to correct damaging movement patterns.
Somatics is sensory-motor training that works for all kinds of stress, injury, and movement problems. Hanna Somatics offers long term pain relief from a host of common conditions: headaches, painful joints and muscles, neck, shoulder and back pain, sciatica, hip, knee and foot pain, repetitive use injuries, poor posture, accident traumas and whiplash, breathing problems and frozen shoulder syndrome.
Somatics is also of interest to anybody who exercises and wants to improve performance or make exercise easier. This return of natural movement enables the body to realize its full potential. It optimizes body condition prior to performance. It facilitates rapid recovery post-performance. It removes the risk of self-induced injury, and it facilitates self-managed treatment of injury caused by others.
Somatics works FAST with many people only needing four sessions before learning how to take care of their own aches and pains. It works for kids, it works for aging bodies, it works for everyone. Danny Burke, the founder of Life Somatics, is a Certified Hanna Somatic Educator. He studied at The Novato Institute of Somatic Research and Training in Novato, California.  Life Somatics has two convenient locations, and Danny is available for individual sessions and group classes. On the Northshore, he's located at 1121 S. Tyler St. across the street from St. Tammany Hospital. In Metairie, Danny works inside the East Jefferson General Hospital Wellness Center. Here is a good resource for more information about Somatics: www.hannasomatics.com Danny can be reached at 504-915-7200 for consultations and questions.
Share the Health is a Summer Education Series being held every Tuesday in June and July from 12 – 12:45 pm. Admission is donation based; proceeds go to charities of the speaker's choice. The next talk will be Jeff Garmon presenting 'The Many Benefits of Omega-3 Fish Oils' and will benefit the Feral Cat Consortium on July 2nd.
All Share the Health talks take place at Our Place Studio, located at 338 N. Vermont St. (corner of Vermont & Gibson). You can contact Liz for more information: 985.778.3448 and read more about Share the Health at: