Citizens in the Covington community have organized a peaceful protest in front of the St. Tammany Justice Center this Friday evening at 7 p.m. in support of Black Lives Matter.  All are invited to the event, and the stated purpose is to promote unity while bringing awareness.  The event may be found on Facebook.
Harrison Vaughn, one of the event organizers, updated the group on a positive meeting with CPD Chief Tim Lentz.  He wrote that the Chief was in support of their protest, and Vaughn expressed the group's care for the police, acknowledging that the officers in Covington show a genuine concern for the community they serve.
Covington Weekly has several articles on the outreach programs initiated by the Covington Police Department under Chief Lentz, and these are testaments to the fact that CPD goes above and beyond in working to achieve a strong and healthy community.  Operation Angel and States Without Stigma, discussed in this issue, are new programs that have the potential to reverse the negativity associated with former "St. Slammany" days.

Ed. note: I wanted to write something amazing and uplifting with regard to this topic, but I am only sad from the division I see and numb from the tragedy of so much violence. I can't know another person's individual experience, and they cannot know mine either, and this is why dialogue is necessary.  The following is an excerpt from a statement posted online: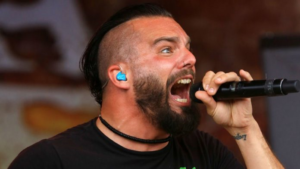 "For those of you who believe in God I urge you to pray. For those of you who gather in protest and activism do so in peace.  For those of you in uniform show honor and control.  For those of you who have compassion and charity to give, give it in abundance.  We are facing troubling times and I feel it will only get worse before it improves.  In the meantime pause and think before you speak or act and ask yourself 'am I a part of the problem or a part of the solution.'  You can control and change the way you think and act."  – Jesse Leach
My only difference of opinion with this statement is that I do not think things necessarily have to get any worse before they get better. "It is what it is" has outlived its usefulness; the time is here for "it is what I want it to be," and for me personally, that means first and foremost staying positive and calm.
– Timothy Gates