From St. Tammany Parish Government: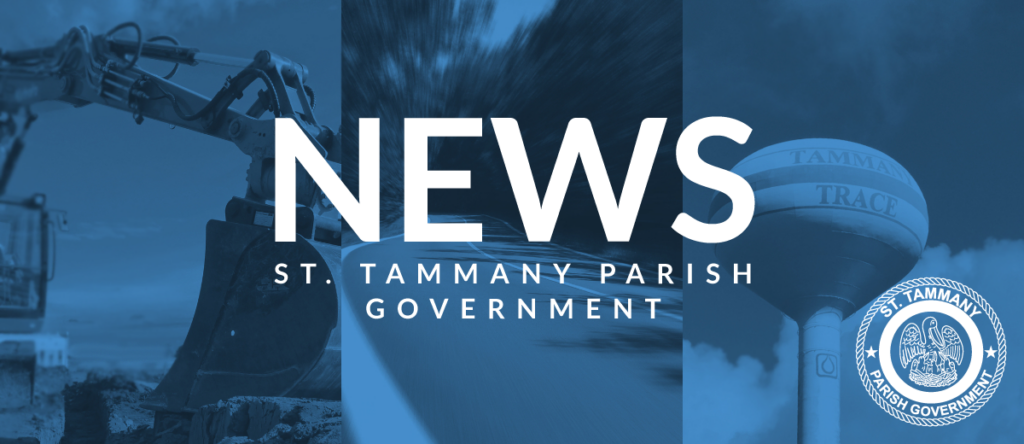 St. Tammany Parish President Mike Cooper announced the first round of public involvement opportunities for New Directions 2040 — the update to the Parish's Comprehensive Plan. These events will introduce the initiative, explain the role of the Comprehensive Plan in decision-making on land use and infrastructure, and show how residents, businesses, and other stakeholders can participate. St. Tammany citizens will learn about upcoming opportunities to express their vision, values and priorities for the Parish over the next 20 years.
"As I stated when we kicked off this initiative, my goal is to hear the desires and concerns of citizens and business owners and work to achieve a vision that will guide our growth and shape our community. These information sessions are the start of developing this vision," said President Cooper. "This is where the opportunity begins for every citizen to have a stake in authorship of the plan and in our future. I invite everyone to have a seat at the table and offer input."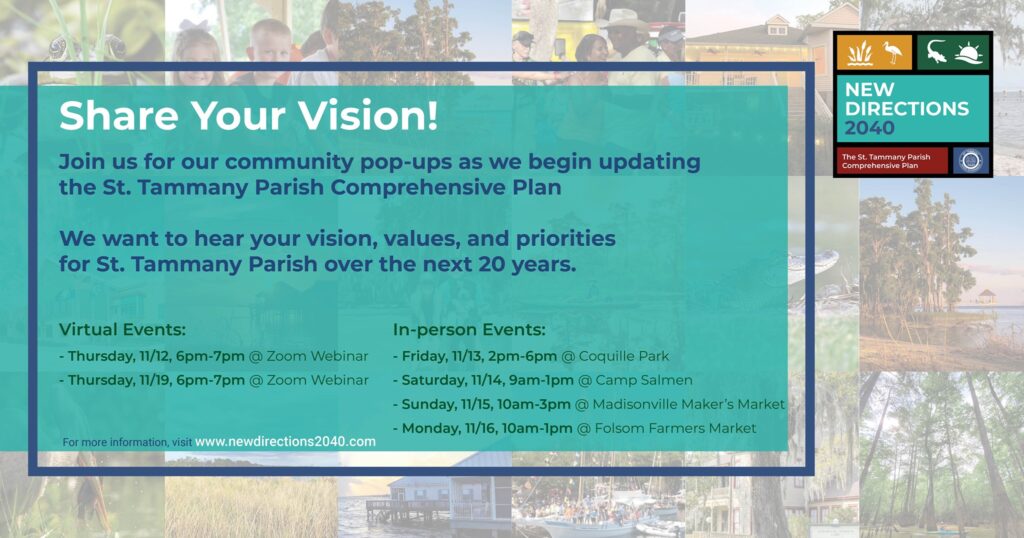 The combination of in-person "pop-up" events and virtual informational sessions will take place at the following locations and times:
Thursday, November 12 from 6-7 PM // Virtual Kickoff and Info Session – Registration required
Friday, November 13 from 2-6 PM // Coquille Parks and Recreation, 13505 LA-1085, Covington
Saturday, November 14 from 10AM – 1PM // Camp Salmen Nature Park, 35122 Parish Pkwy, Slidell
Sunday, November 15 from 10 AM-3 PM // Madisonville Maker's Market, Madisonville Ball Park & Playground, Pine Street, Madisonville
Monday, November 16 from 10 AM-1PM // Folsom Farmers Market, Giddy Up, 82292 LA-25, Folsom
Thursday, November 19 from 6-7 PM // Virtual Info Session #2 – Registration required
Today the Parish also launches the project website, where a visioning survey, ideas board, interactive map, and more information is available: www.newdirections2040.com.
All pop-up events will occur outdoors. Project team staff will follow Louisiana Department of Health guidelines with respect to wearing protective facial coverings.  Social distancing measures will be followed.

The planned outcome of the Comprehensive Plan update process will achieve several objectives. It will provide a factual basis for land-use decision-making; educate and inform the public; resolve points of conflict; and reduce arbitrary decision-making through establishing plan perimeters. The entire process to finalize a draft of the plan for a public hearing, and final presentation of a draft for adoption to all Parish governing bodies, is expected to be complete in late 2021 to early 2022.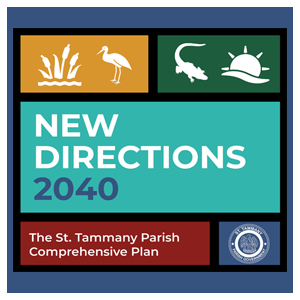 To subscribe to project updates, please register to receive the project newsletter here: http://eepurl.com/heQOrv