Covington History segment provided by local historical writer Ron Barthet. View Ron's blog Tammany Family here. View more photos for this post here: tammanyfamily.blogspot.com
Down at the end of Jahncke Avenue in Covington, just before it turns into Old Landing Road, is a roadside park with some extra special features.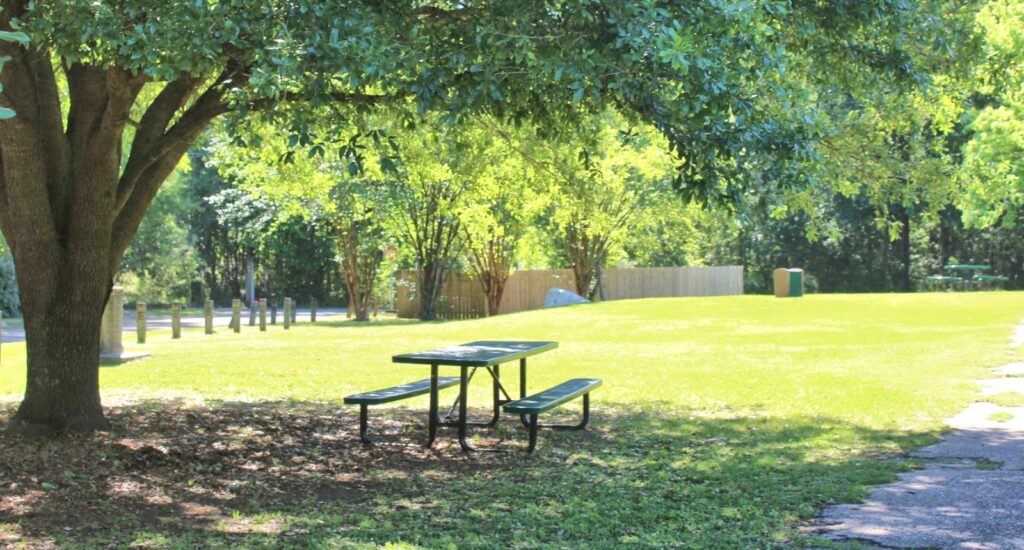 Click on the images to make them larger. 
It has a circular paved walking trail, a variety of playground equipment, picnic tables both in open sun and tree-shaded, plus a great covered pavilion overlooking the tranquil Tchefuncte River. Oh, and a giant nose.
It's official name is "First Avenue Park," and it was a project promoted by Covington City Councilman, Matt Faust in the mid-1990's. After four years of site clean up and landscaping efforts, it opened officially with a ribbon-cutting ceremony on December 17, 1996, although it had already been open for public use and enjoyment for months before.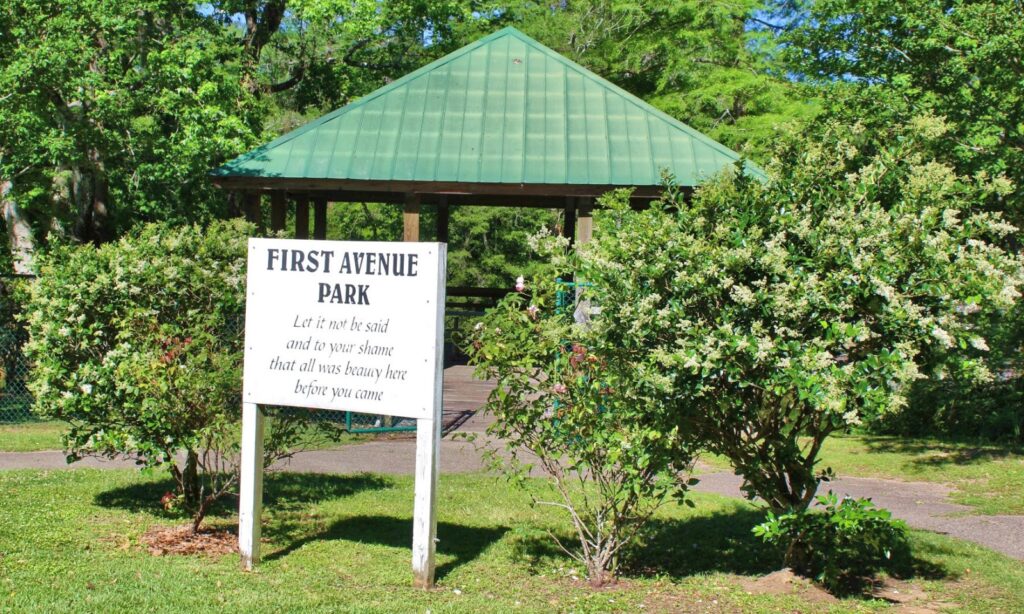 That five-acre park has become known as "Nose Park,"  because of the big nose that sticks out of the ground near the front of the park. It even has its own Google Maps label, and positive reviews as well.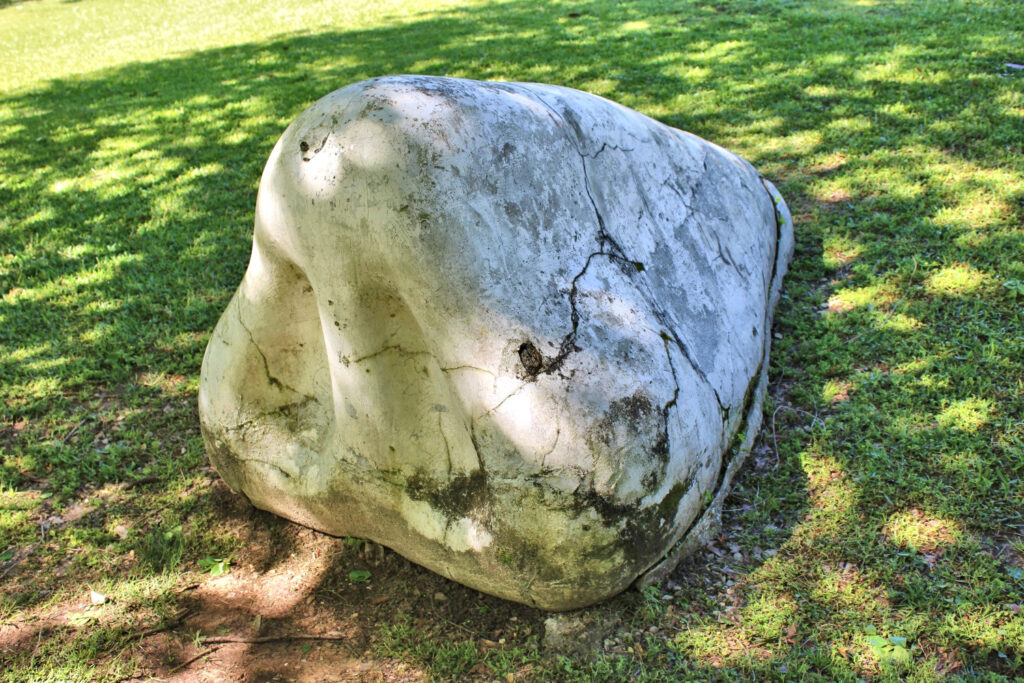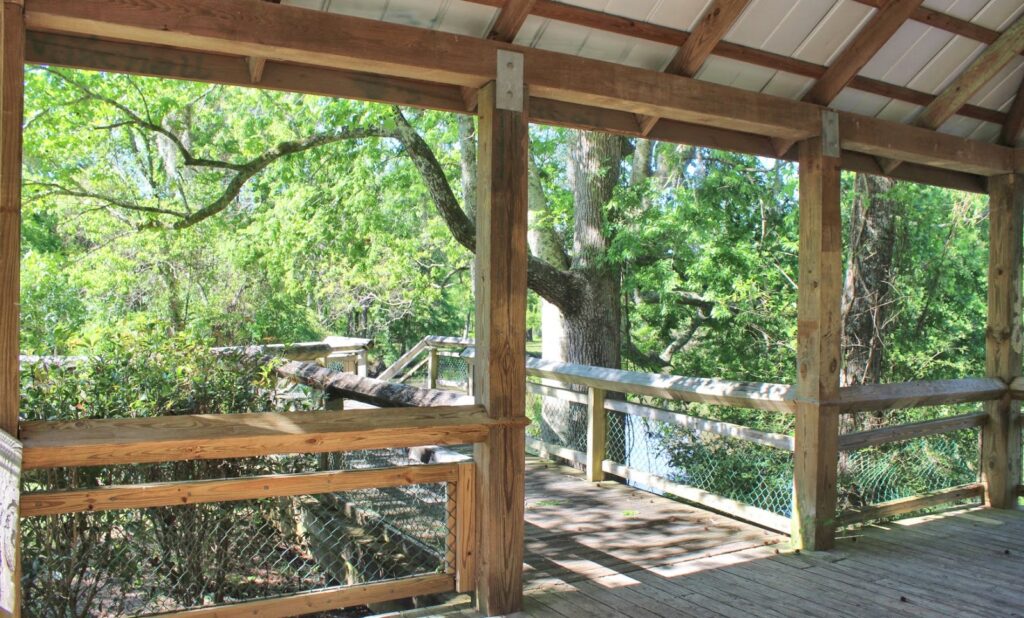 The Riverside Covered Pavilion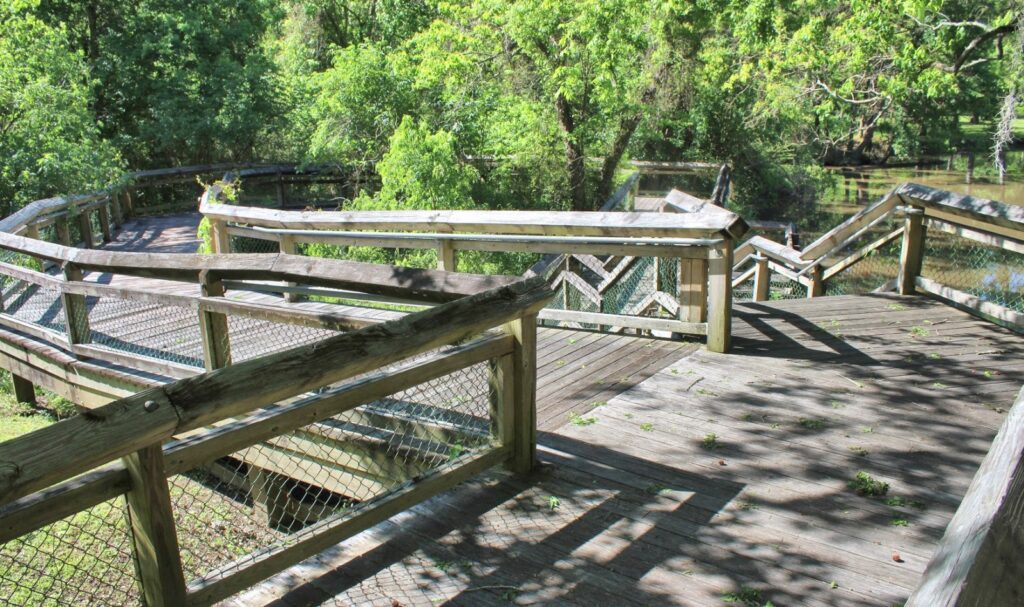 A river observation deck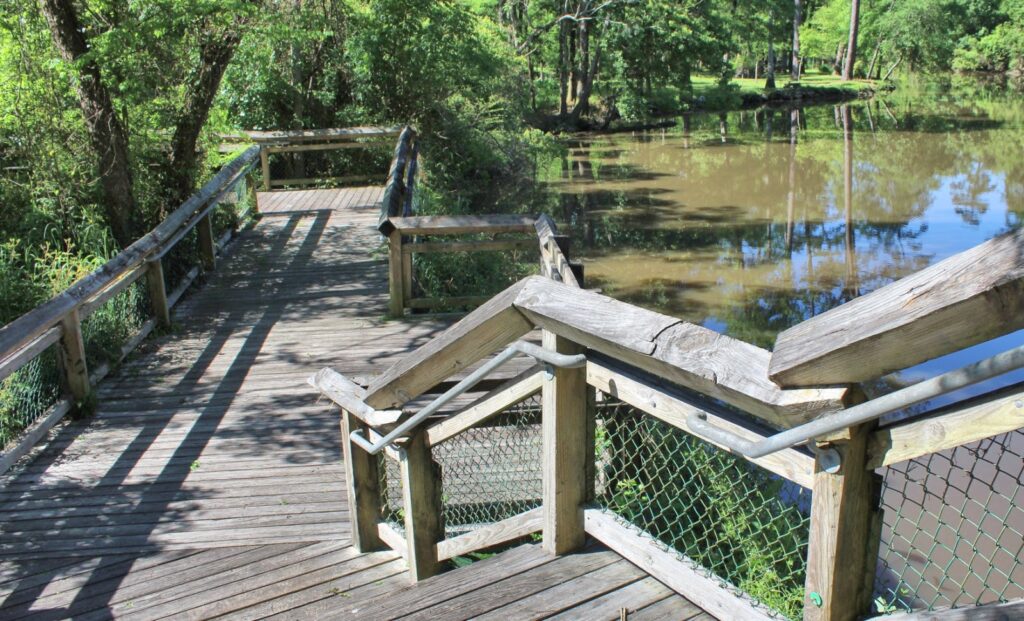 A boardwalk goes down to the level of the river for a closer look.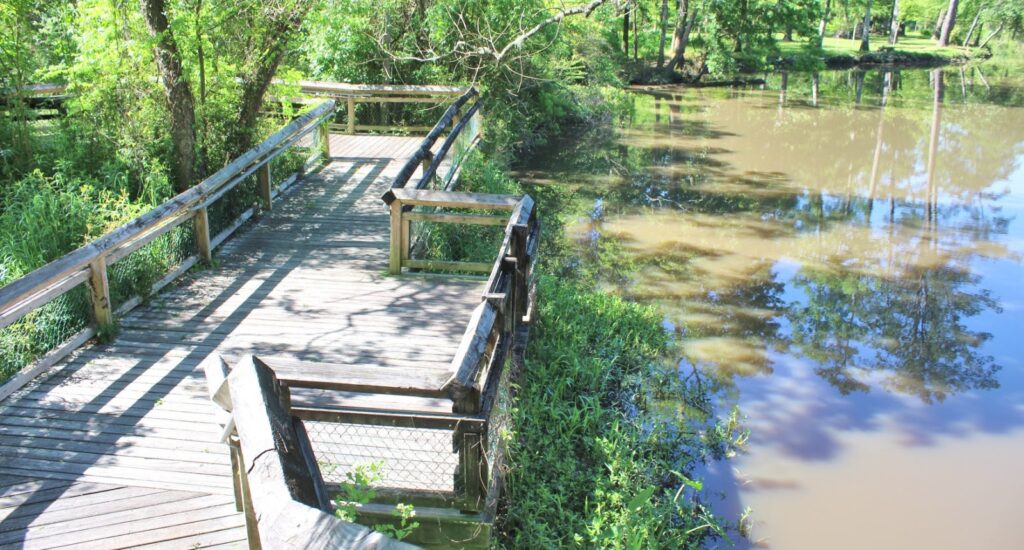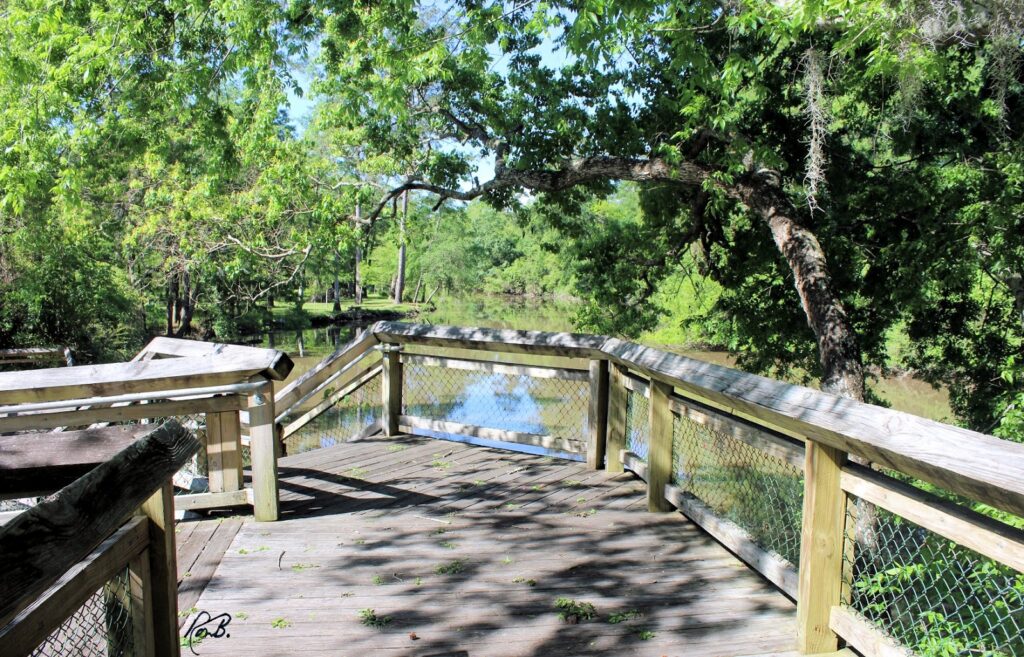 The riverside pavilion was built by Randy Aultman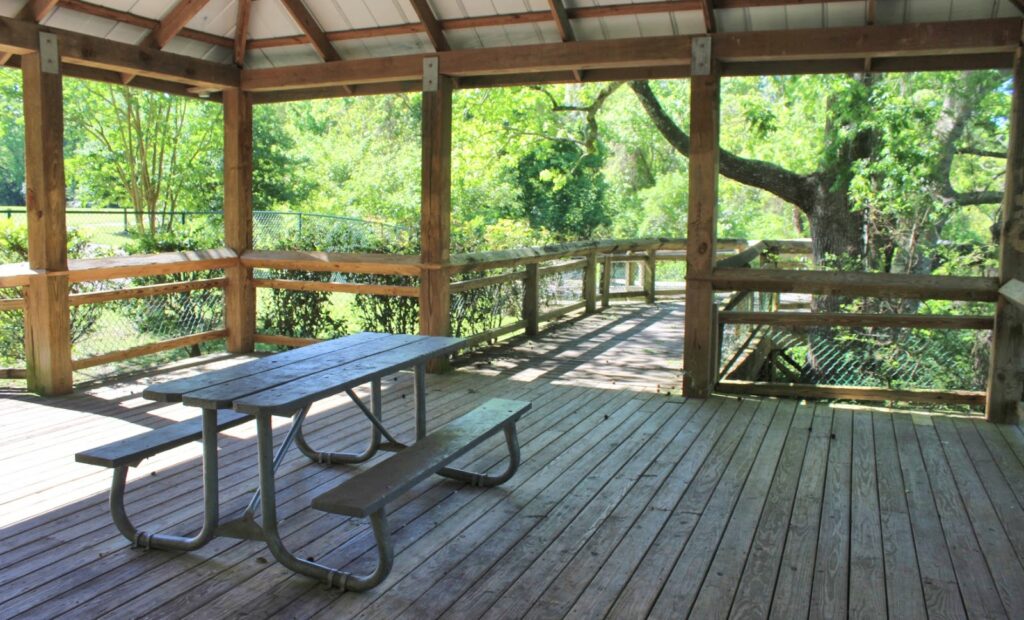 According to former Mayor Keith Villere the plans for the park included more docks and the clearing of the lower brush to make some nature trails. "We were designing a whole playground full of art components, swings, climbing things, etc.," he said.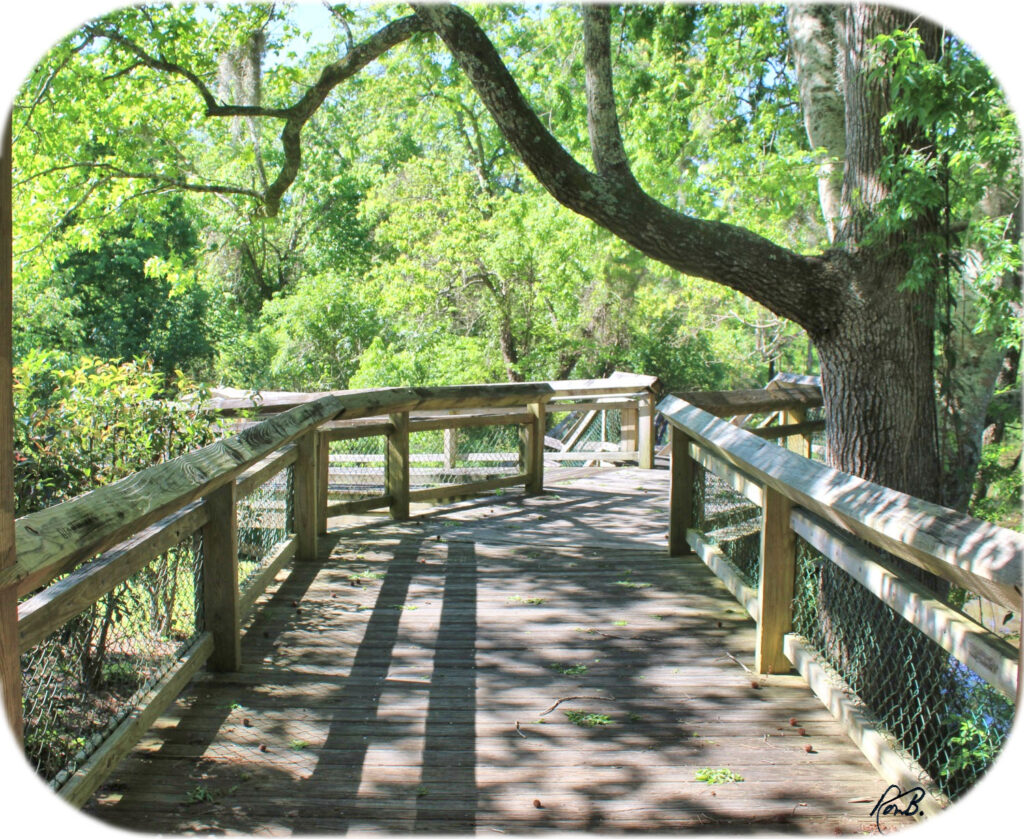 The covered pavilion at the river is wheelchair accessible, giving everyone a chance to look at the water and enjoy the peaceful bend in the river. Birds and butterflies frequent the site.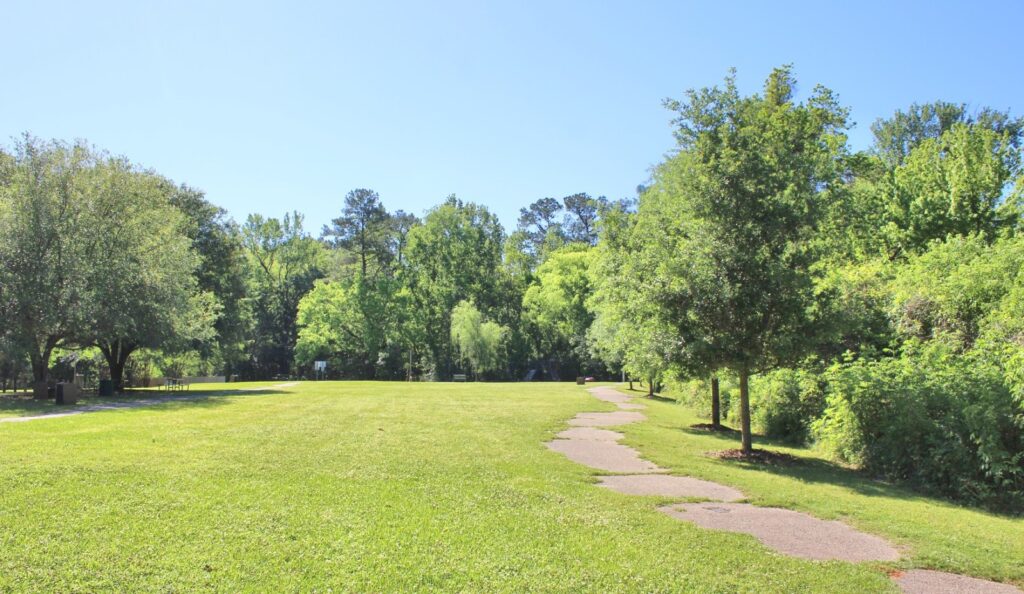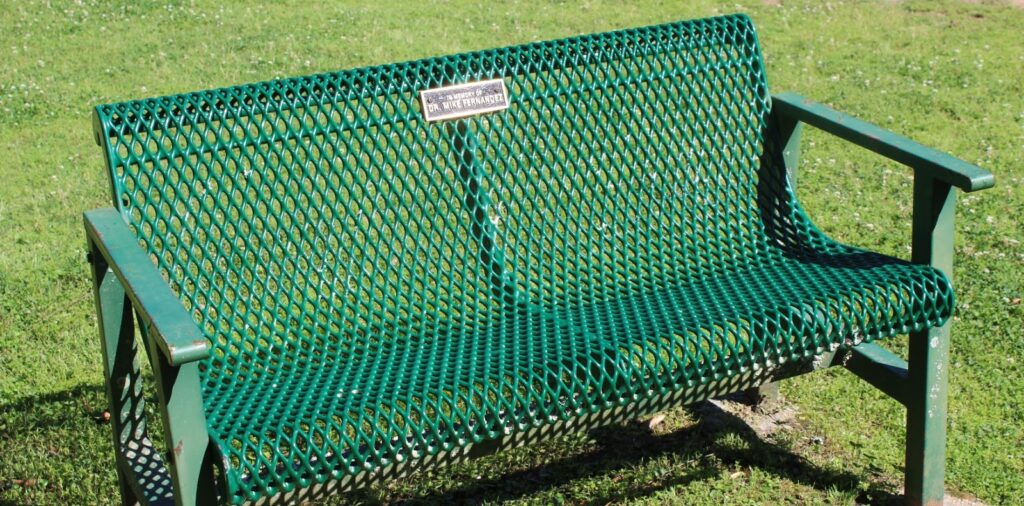 Benches to sit and enjoy the outdoors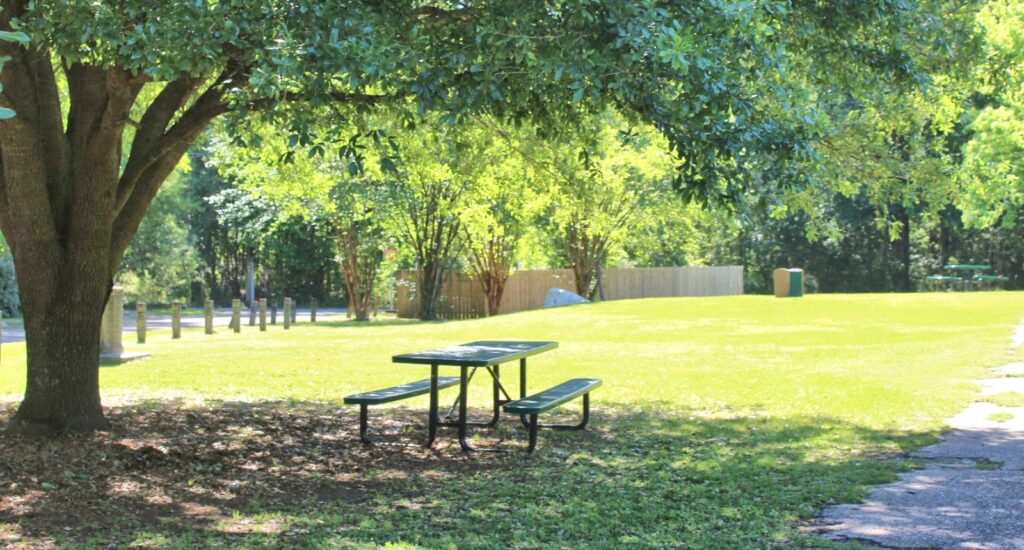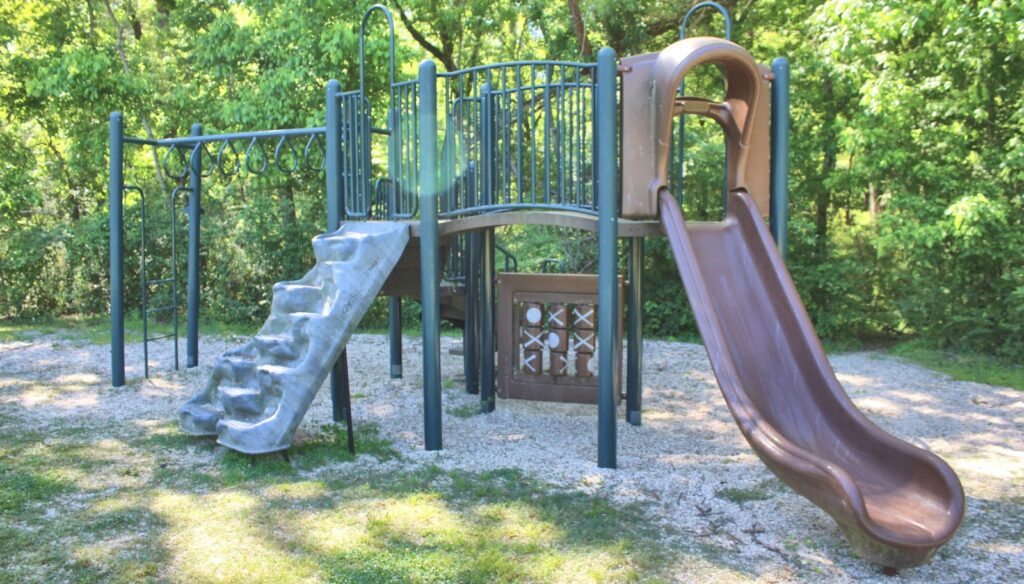 The park occupies the land which was once the city's sewage processing plant. That meant it had large circular tanks filled with sewage. "It's not everyday you turn a sewer plant into a park and greenery," said Councilman Faust at the ribbon cutting ceremony.
The sewage treatment plant was no longer used after a new sewerage system was put in, and the city first tried to demolish the old facility with their own work crews. When that wasn't going fast enough, officials were able to get some grant money to hire a contractor to take on the job. It was not an easy task, given its solid reinforced concrete construction.
Some people used the site as a garbage dump for a while, and that caused a problem, not only for the nearby river, but because of all the broken glass mixed in with the garbage. Turning the area into a park required a great deal of effort to remove the layer upon layer of broken glass.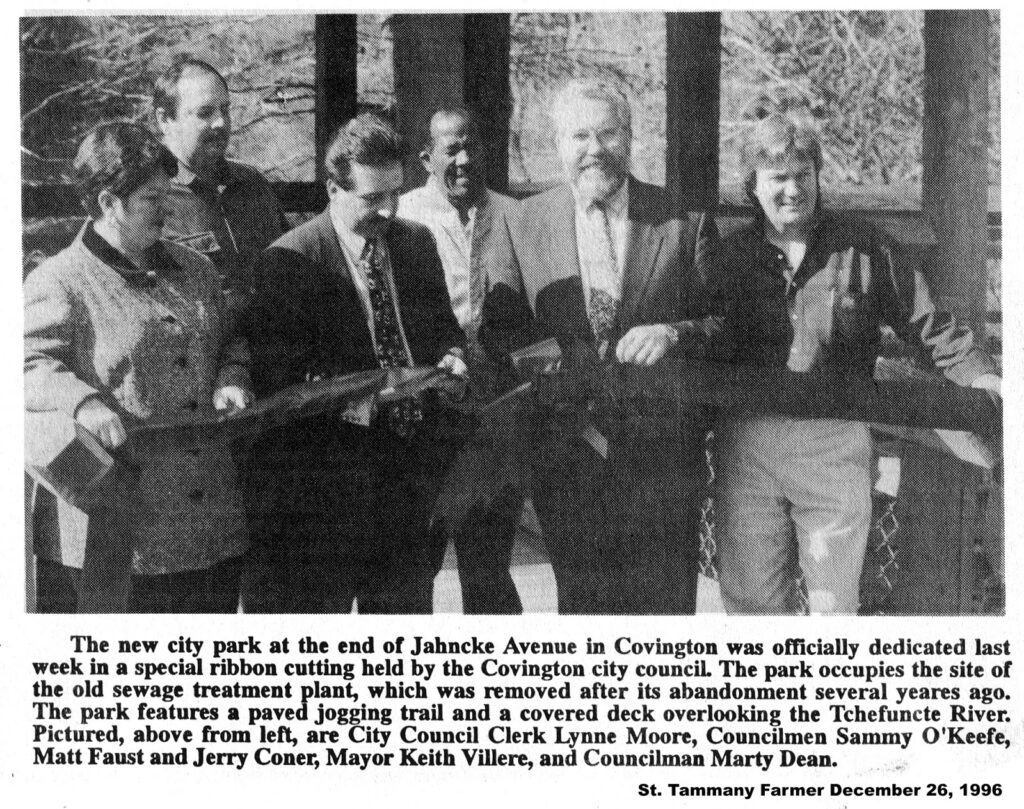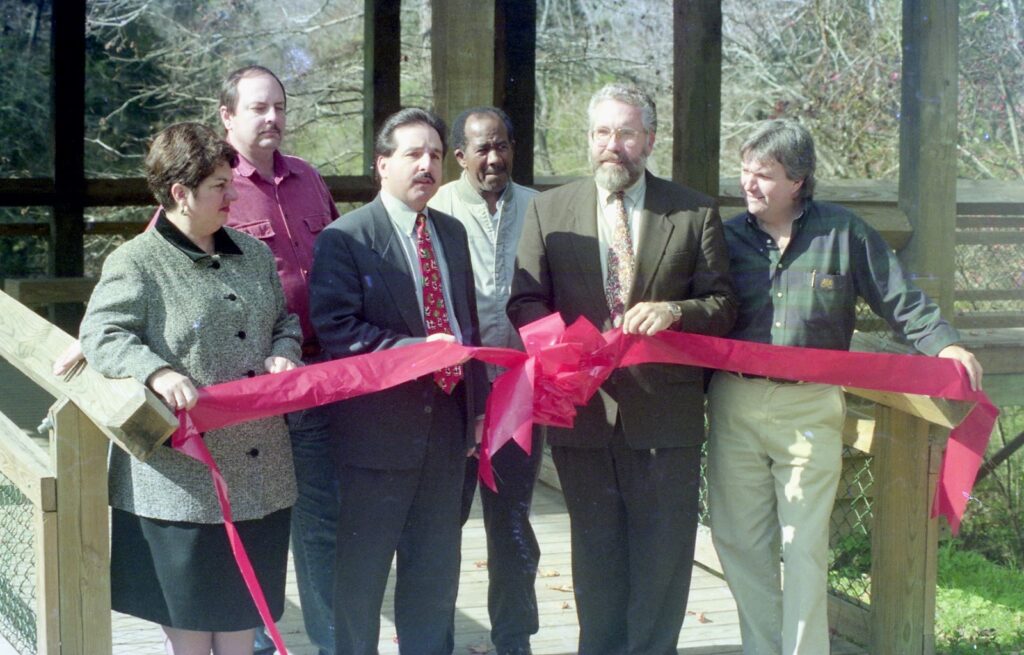 City officials and workers prevailed, however, and after spending an initial $60,000 (half of which was paid by a federal Land & Conservation grant), the area was successfully cleaned up, transformed into a park, and is now regularly visited by children and parents for their recreational needs. "Making the old sewer plant into a park also helped property values in the area," Faust said.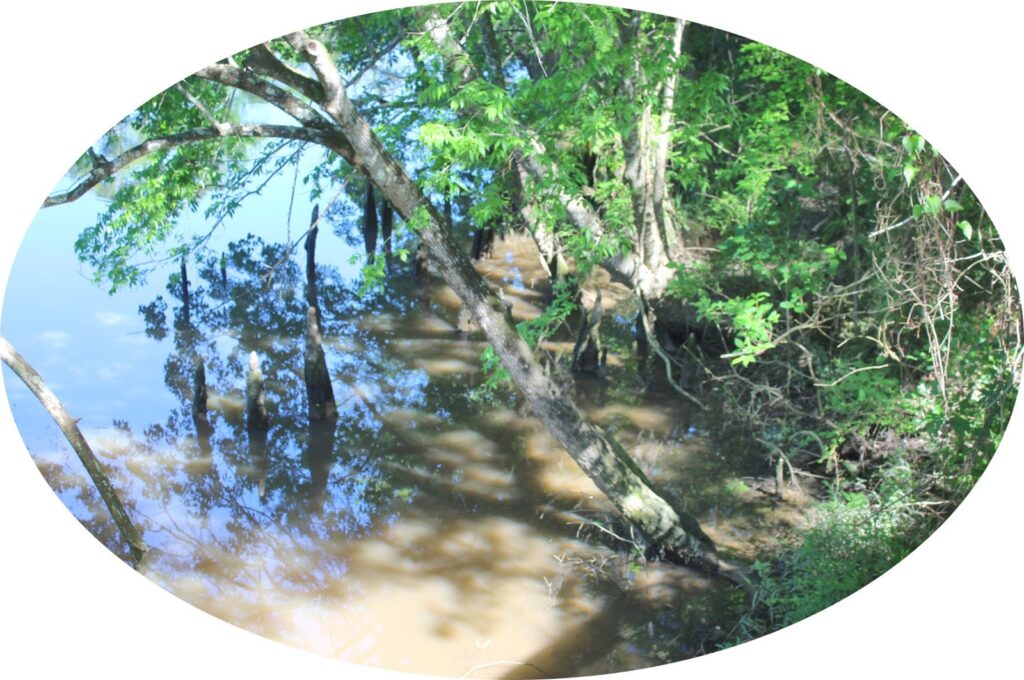 The Tchefuncte River at 1st Avenue Park (Nose Park)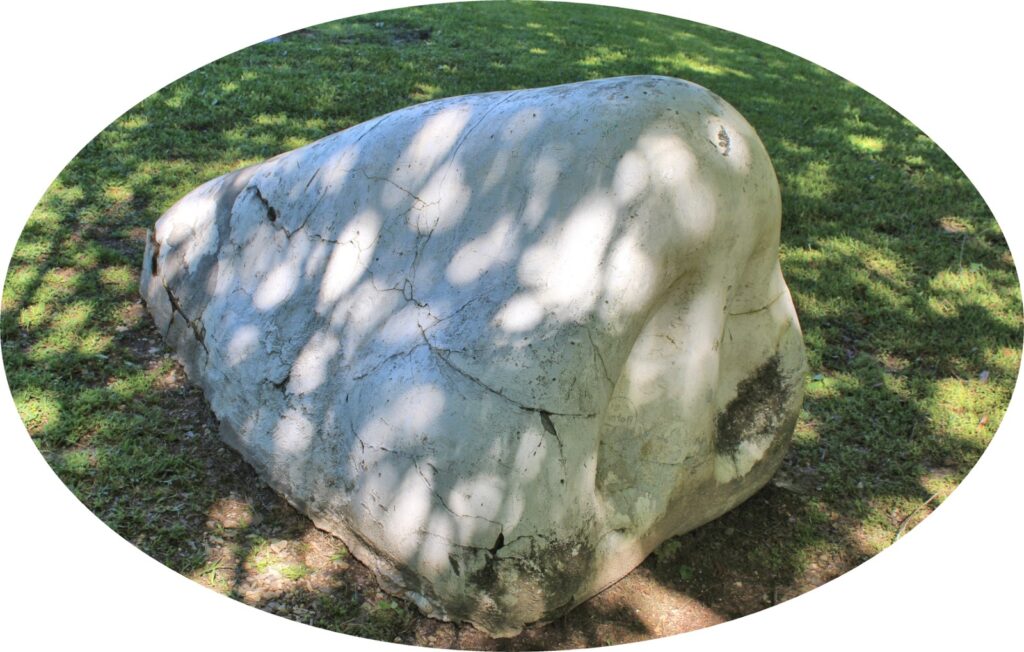 The Nose at Nose Park
The sculpture was done by Al Ormsby. A nearby resident built a small garden next to the sculpture, and it was called "The Nose Garden." 
More photos for this post at tammanyfamily.blogspot.com
See also: Sunset at Nose Park