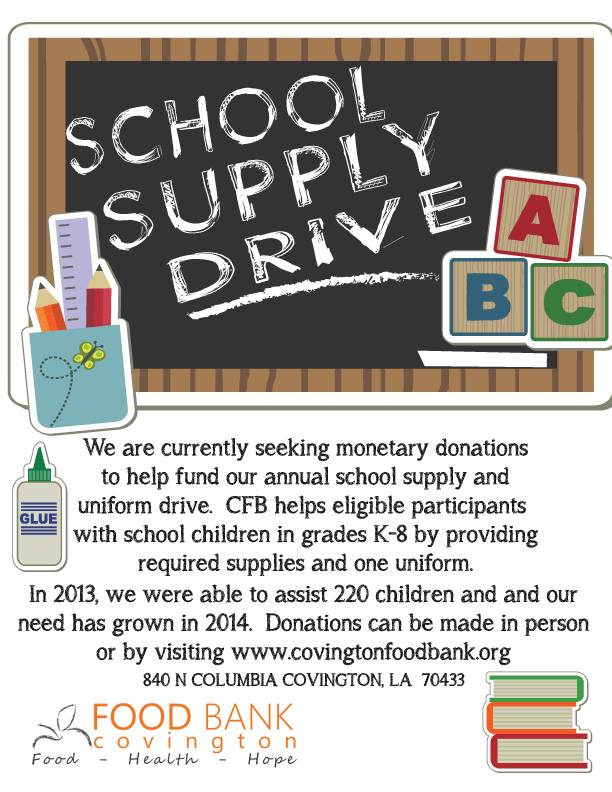 The Food Bank of Covington (CFB) is currently seeking monetary donations to help fund their annual school supply and uniform drive. CFB helps eligible participants with school children in grades K-8 by providing required supplies and one uniform.
In 2013, CFB was able to assist 220 children and the need has grown in 2014. Donations can be made in person at 840 N. Columbia Street or by visiting www.covingtonfoodbank.org.
The Covington Food Bank serves the tri-parish area of St. Tammany, Tangipahoa and Washington. An average of 20% of the people who reside in these parishes live in poverty.
Learn more at www.covingtonfoodbank.org