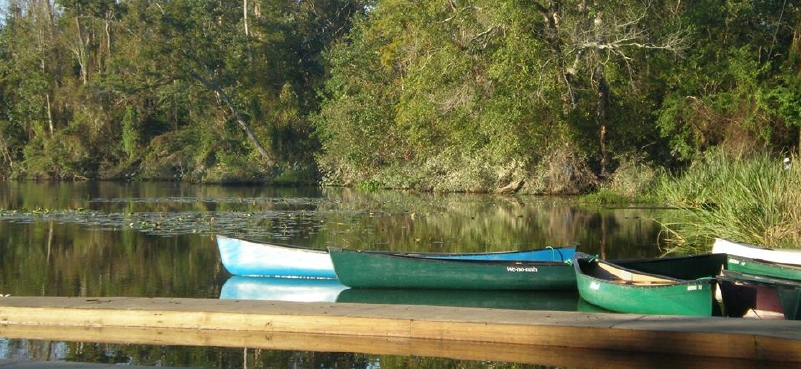 Keep Covington Beautiful (KCB) is sponsoring its annual Bogue Falaya River Sweep, a litter clean-up on the Bogue Falaya River, on Saturday September 21st.  KCB invites volunteers to bring their canoes and kayaks to the Menetre (4th Avenue) Boat Launch at 8:00 a.m. KCB will provide trash bags, gloves and litter grabbers for the paddlers, who will collect litter in and along the river from the boat launch to the Boston Street Bridge and back to Bogue Falaya Park.
This year following the clean-up will be a fun new event, the Covington Clean & Green River Run canoe and kayak races! The races will benefit KCB's major project, the Blue Swamp Creek Nature Trail located at the Covington Recreation Complex, along with helping to support KCB's other projects.
A limited number of canoes and kayaks will be available for both of the events. They will be assigned as paddlers sign up. Event day volunteers and paddlers are always welcome but canoe/kayak availability cannot be guaranteed. Race entry forms with race divisions and race sponsorship opportunities are available at www.keepcovingtonbeautiful.org  or by contacting KCB. Race entry forms, with payment by check only, can be submitted to KCB by mail or dropped off at Campbell's Coffee & Tea, 516 S Tyler St. KCB can be contacted by phone at 985-867-3652 or email at kcb@covla.com.
Prizes will be given for the largest item and the most unusual item collected in the clean-up and to winners of all race divisions.
Everyone is invited to come by the park to watch the events, to meet KCB members and volunteers and to learn how to get involved with KCB's beautification, environmental education, recycling and litter prevention efforts.