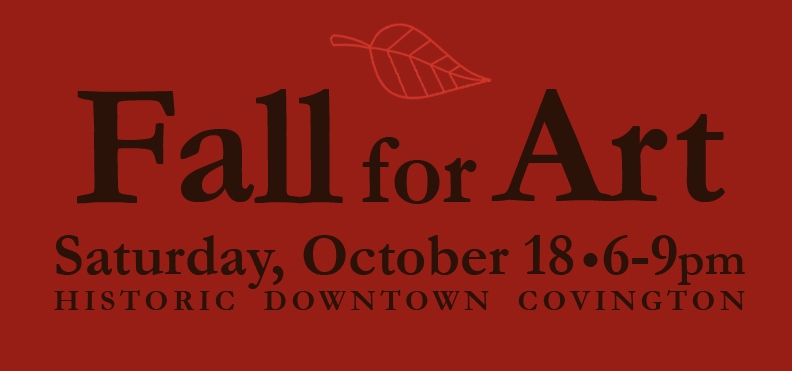 Fall is in the air, and that can only mean one thing – Fall for Art is just around the corner! Each fall and spring, St. Tammany Art Association transforms downtown Covington into an interactive, multidisciplinary art experience featuring local artists, musicians, art demonstrations, dance and theater performances, and more! Fall for Art & Spring for Art are designed to promote our lively arts community and strengthen our downtown Covington businesses, while celebrating our Cultural Arts District and tax-free shopping on original art.
The date for 2014′s Fall for Art is Saturday October 18th from 6 – 9 pm, and the St. Tammany Art Association is pleased to announce Gulf Coast Bank & Trust as the title sponsor. As always, Covington businesses are invited to participate in this exciting annual event.
The STAA's Fall for Art & Spring for Art events are a highlight of the year for downtown Covington's galleries and merchants. Save the Date!