Fresh recipes inspired by local ingredients found at the Covington Farmer's Market
Ingredients –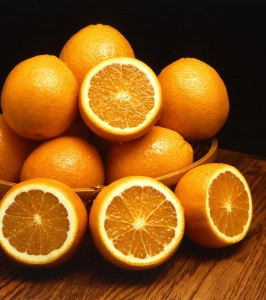 Vinaigrette:
Juice & zest from 1 large orange
1/2 cup extra virgin olive oil
2 tbs balsamic vinaigrette
1 tbs minced garlic
1 tbs crushed red pepper
fresh rosemary & fennel
dash of sea salt
Salad:
6 cups fresh mixed greens
1 orange, peeled and segmented
Cooking Instructions:
Make your own salad dressing and take your salads to the next level! This vinaigrette combines fresh local oranges with complimentary herbs rosemary & fennel for a delightful flavor combination.
Mix all ingredients for vinaigrette well and marinate in the refrigerator overnight for best flavor. Can be kept for up to two weeks refrigerated. When ready to use shake well and toss with fresh mixed greens and fresh orange segments. Enjoy!