Seasonal recipes inspired by fresh ingredients found at the Covington Farmers' Market, by Chelsea Cochrane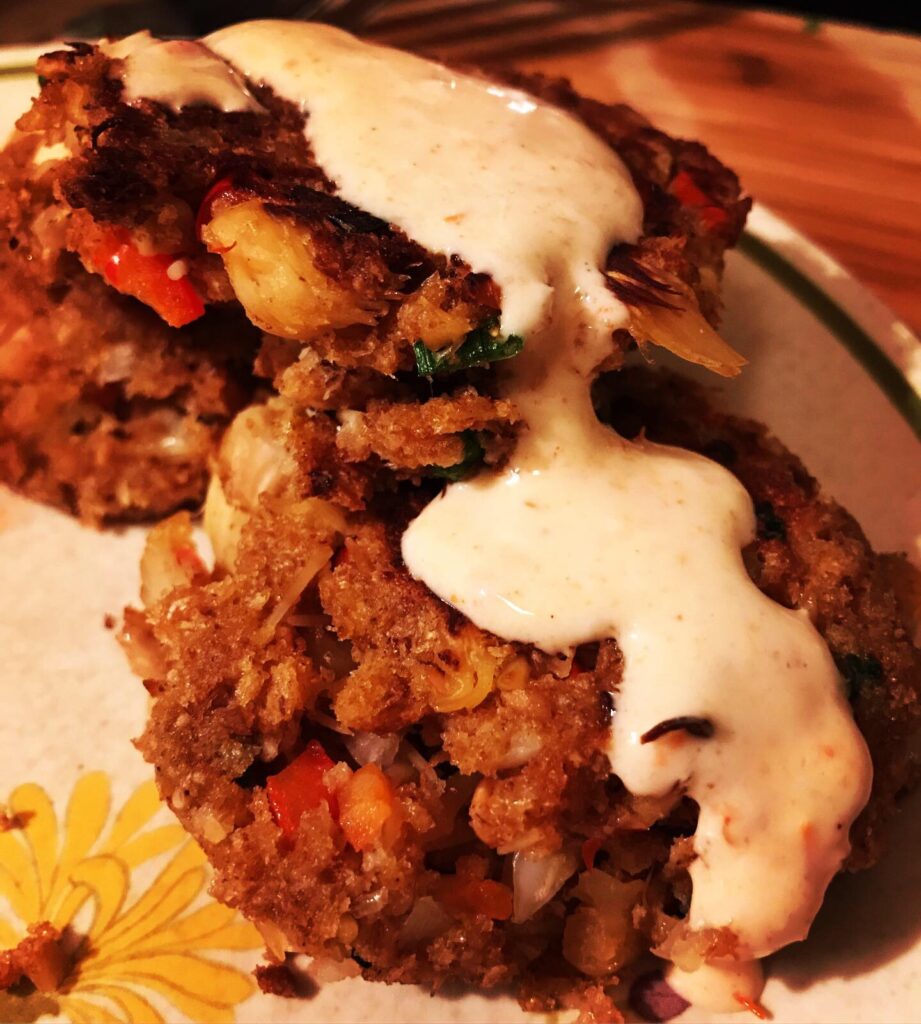 Who doesn't love crab cakes? Well for starters, people who don't eat crab. But that doesn't mean that you want to miss out on the delectable flavor experience that has made this dish a southern staple. In comes lion's mane mushrooms to save the day!
What is Lion's Mane?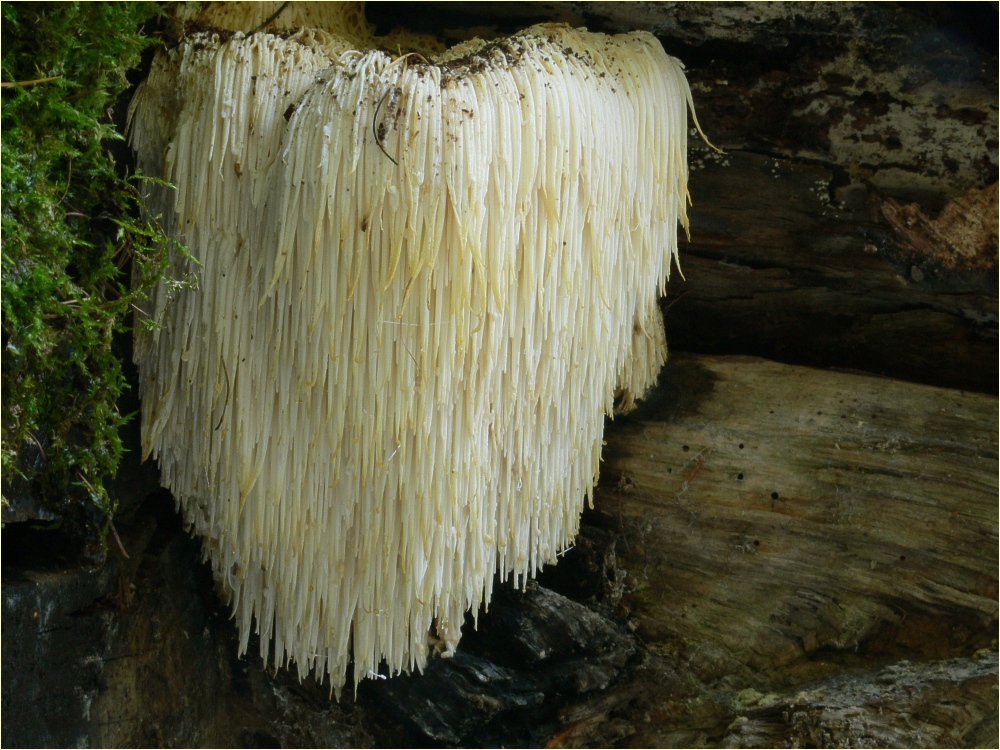 The lion's mane mushroom (Hericium erinaceus) is an edible gourmet mushroom known for both its tastiness and medicinal benefits. Their flavor and texture is very similar to crab or lobster meat, especially when hand-torn and fried. The mushroom is named for its long, shaggy spines, resembling a mane. They are fairly common throughout the northern hemisphere, found here in wintertime growing on hardwood (usually dead or sick) trees. Most studies link lion's mane to its memory protecting traits and over-all brain boosting benefits. Here's a wonderfully informative video from world-renowned mycologist Paul Stamets on lion's mane mushrooms and their medicinal uses:
This recipe was adapted very slightly from the one found at TyrantFarms.com. I highly recommend checking out their article, which goes into detail about the lion's mane mushrooms, including how to cultivate them at home and forage for them out in the wild. Incredibly educational! www.tyrantfarms.com/lions-mane-mushroom-hericium-erinaceus-grow-forage-eat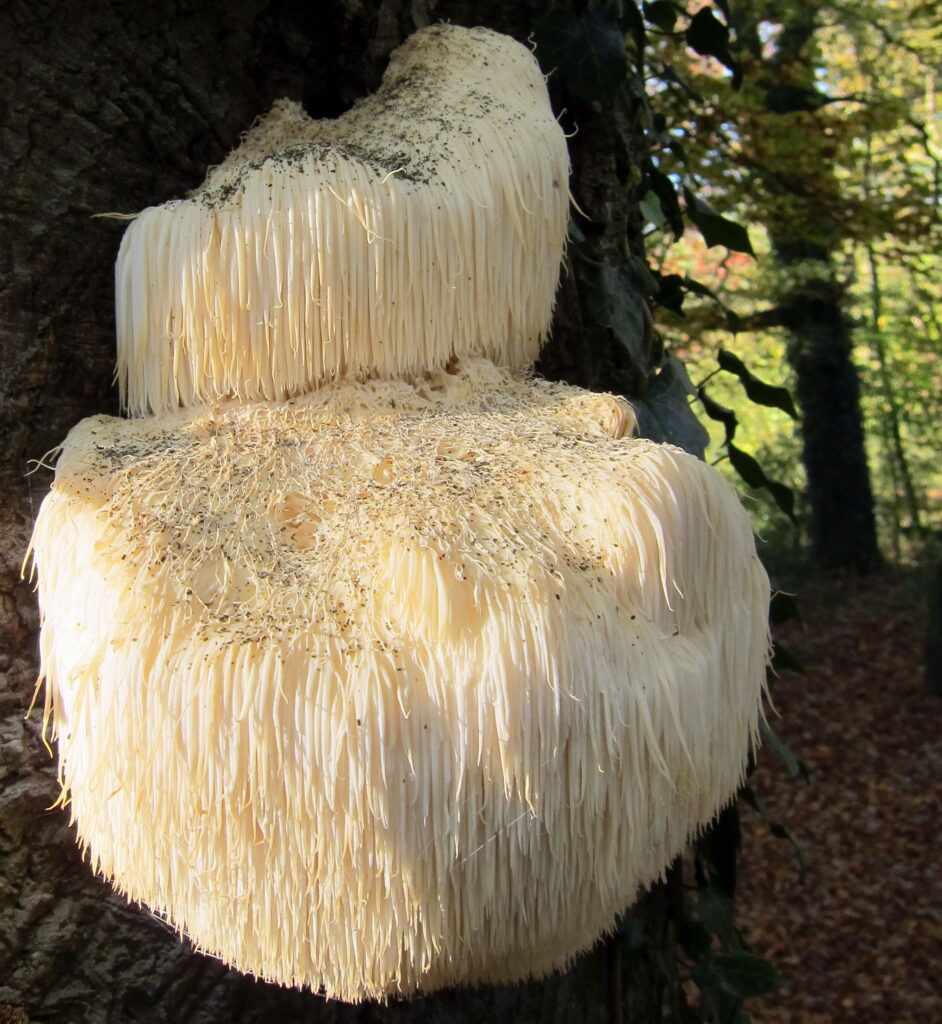 Lion's mane is available at the Covington Farmers' Market, locally grown year-round from Screaming Oaks Mushroom Farm. The mushroom we used was wild-harvested, a gift from our friends at Soul's Journey here in Covington. In addition to providing amazing massage and bodywork, Soul's Journey has a full line of medicinal tinctures, essential oils and more. Herbalist Sammy Plaisance prepares many of these with locally-sourced ingredients. Follow them on Facebook: www.facebook.com/soulsjourneyla
This recipe isn't just for those wanting to avoid crab meat! It's truly delicious, and a great way to use your lion's mane mushrooms. Or to sneak them onto any picky eaters' plate. 😉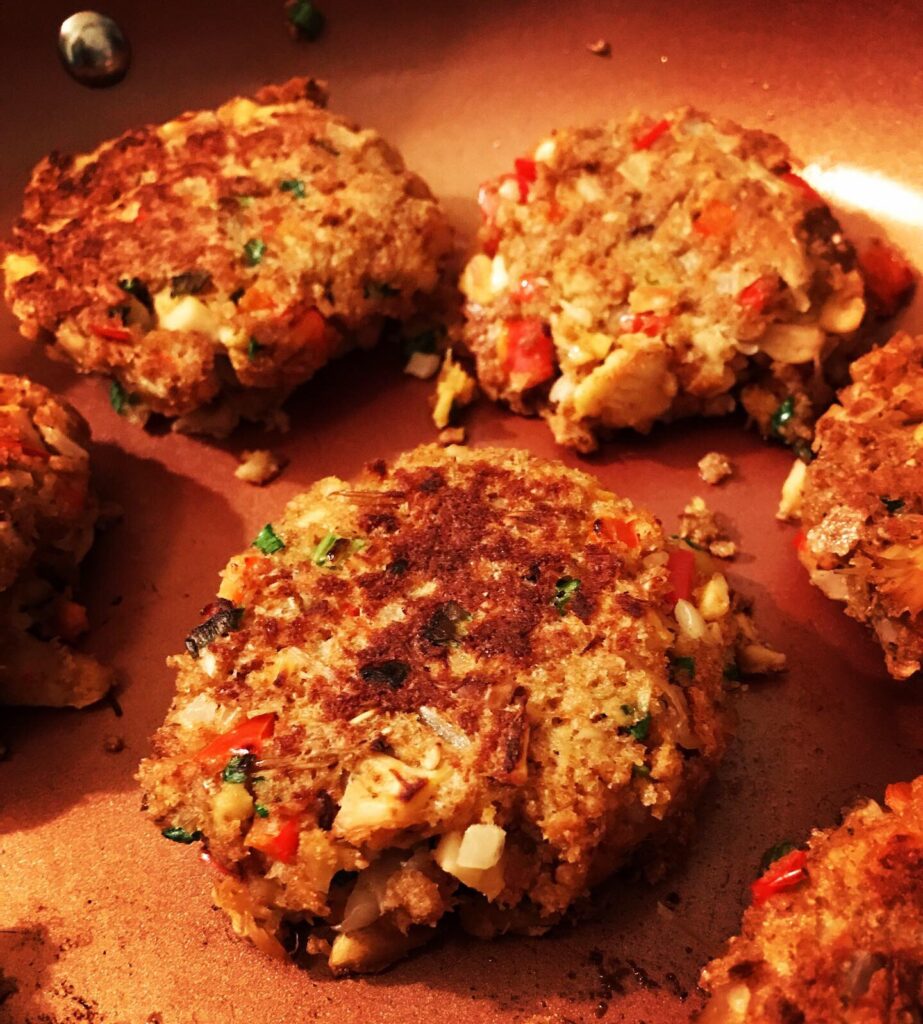 Lion's Mane "Crab" Cakes
(with a quick sauce recipe)
Ingredients:
1 lb lion's mane mushrooms
1/2 cup minced yellow onion
1/2 cup minced red bell pepper
6 cloves garlic, minced
2 large eggs or duck eggs, beaten
3 Tbs minced fresh parsley
3 Tbs minced green onion
2 Tbs minced fresh basil
2 Tbs butter, melted (additional butter needed for frying)
2-3 tsp sea salt (plus some to sprinkle after frying)
2 tsp paprika
1-2 tsp fresh cracked black pepper
1-2 tsp cayenne pepper (optional)
3/4 to 1 cup bread crumbs or panko
Directions:
For the lion's mane: you may need to brush off some dirt. This is better done with a brush, if possible, rather than water to not water-log the mushroom. If you must rinse, rinse quickly and do not soak – mushrooms are like sponges!
You can dice up the mushroom, but it's much better for the texture to tear it. Start from its toothy ends and pull small 1/4 inch thick strips down to the base. You can chop lightly if your pieces are too big to manage.
Heat a large skillet to medium with just a little butter and add the mushrooms. You are just trying to cook out any additional moisture here, so keep it low and uncovered, stirring occasionally. Cook until all extra moisture has evaporated, being careful not to scorch them. Time here varies depending on how wet your mushrooms are, but don't skip it! This step is essential to the patty-making process – wet mushrooms make crumbly cakes!
Once your mushrooms are done, remove from the skillet and let cool.
In a large bowl whisk your eggs, butter, herbs and spices. Add the onions, pepper, garlic, cooled mushrooms and bread crumbs and mix well. Mash together until everything has absorbed and mix is patty-able. More crumbs may be needed for wetter mixes, but be careful not to add too much, or you're back to crumbling cakes. Let the mix sit for 5-10 minutes to fully come together.
Pre-patty cakes into about 3 inch wide, 1/2 inch thick patties before frying. You can dust them lightly with flour to make them easier to handle. Mix should make about 4 – 6 cakes.
I just wiped out the same large skillet to fry with. If you do this, be careful not to leave any debris that will burn up in the pan. Heat to medium-high and melt 2 Tbs butter. Once the skillet is hot, arrange patties carefully, allowing for 1 inch spacing.
Cook for 5-8 minutes, or until bottoms are golden brown. Flip and cook the other side. Once the cakes are browned on both sides, remove and sprinkle with a little extra sea salt. Allow to cool slightly before serving.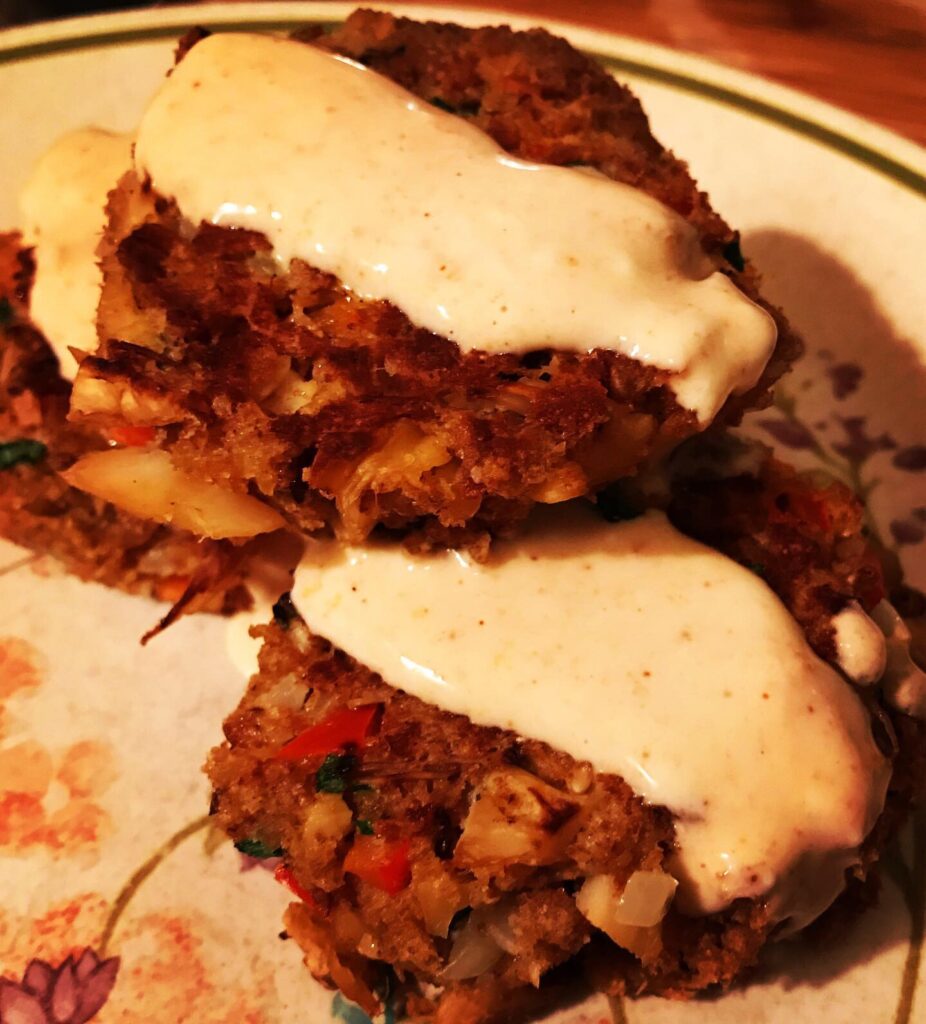 Secret's in the Sauce
I'll share a secret with you – delicious sauce is in your fridge, and all you need is a whisk and a bowl!
As many local sushi restaurants can attest, I am a fan of all the sauces. And we all know you can't have crab cakes without it. But before you go filling up the back of your fridge with a sauce for every occasion, let me fill you in – most sauces are super easy to whip up at home. Not only is it usually a fraction of the cost, but you can personalize it and make it your own! Try out this homemade garlic aioli recipe from Tyrant Farms, the same folks that inspired this crab cakes recipe. Or you can just use some of your favorite brand mayo.
Whisk & Drizzle Crab Cake Sauce
3 Tbs aioli or mayo
3-5 tsp hot sauce (I used our homemade hot sauce)
1/2 tsp lemon juice
sprinkle of paprika
Whisk thoroughly for an even blend!
Make ahead to cool before serving. You can double the batch for more sauce. We've never had any left over, but I'd image it would keep well in the fridge. This sauce isn't just for crab cakes – you could use it for fries, zucchini fritters and more – the possibilities are endless!