Fresh recipes inspired by local, seasonal ingredients by Chelsea Cochrane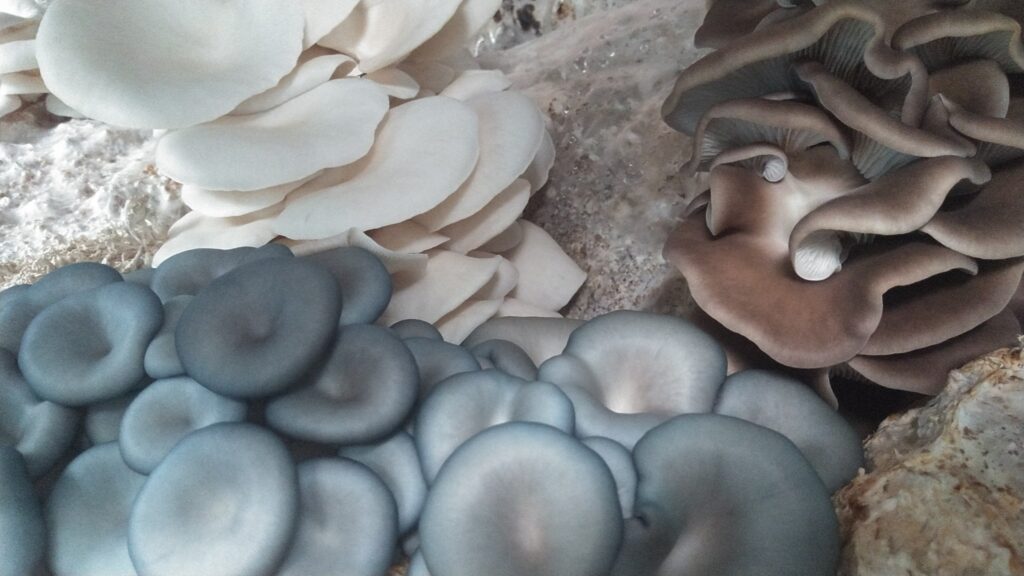 Looking for a soothing recipe for a chilly, rainy day? This sautée of mushrooms and chicken goes beautifully served over fettuccine with some fresh grated parmesan. Screaming Oaks Mushroom Farm (James) at the Covington Farmer's Market always has the most beautiful mushrooms. And there's a new chicken vendor, Credo Farms, that can provide all your pasture-raised chicken needs.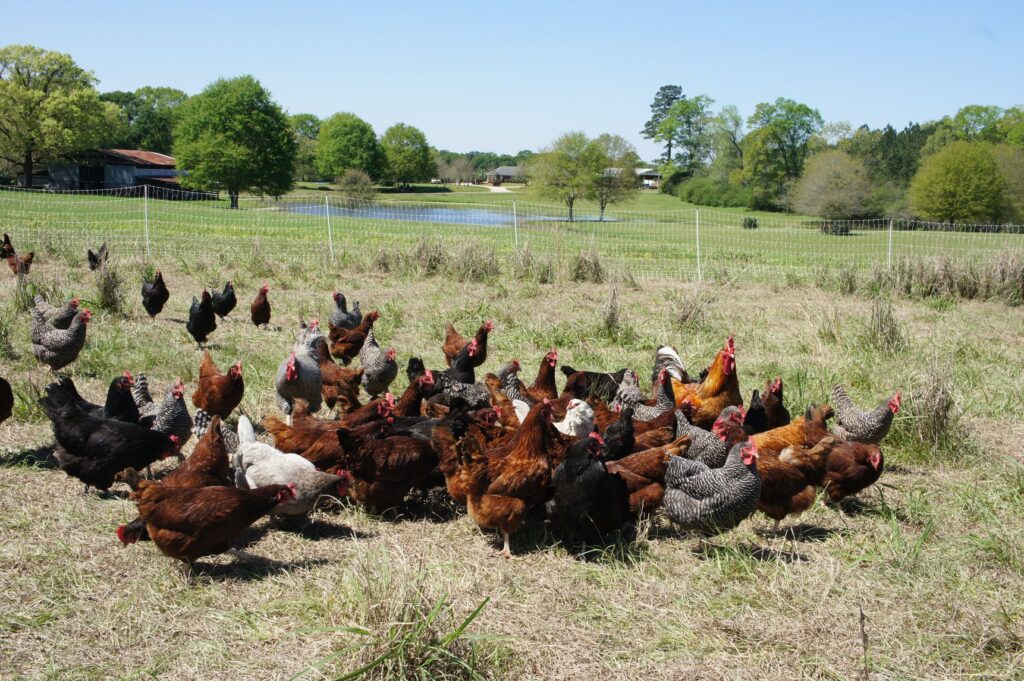 Ingredients:
2 – 4 Tbs cooking oil
3 – 4 chicken breasts, cut in 1 inch strips
1 small white onion, sliced thin
1 lb oyster mushrooms
3-4 cloves of garlic, mashed
1/2 bunch of parsley, chopped
2 Tbs basil, chopped
2 tsp thyme leaves
1 tsp paprika
Lemon zest
1 Tbs lemon juice
1 cup white wine
1 cup chicken broth
salt & pepper to taste
Directions:
Rinse and pat dry chicken breasts. Sprinkle with salt and pepper.

Preheat a large, deep skillet on medium high heat. Once skillet is hot (drop of water beads and evaporates) add chicken strips, one at a time, with tongs. DO NOT attempt to move strips once you place them in the skillet.

Let cook for 5 – 8 minutes until the chicken loosens from the skillet; flip. Cook 5 more minutes.

Remove from pan and set aside. Add a little white wine to your skillet for a minute to de-glaze. Pour this on top your chicken.

Reduce heat to medium. Add a tablespoon or two of oil to your skillet. Sautee onions until translucent, then add mushrooms, garlic, herbs and zest. Continue to sautee until mushrooms are tender.

Add lemon juice, white wine, and broth. Reduce heat to medium-low and simmer for about 5 minutes.

Add chicken strips back. Cover and cook for an additional 8-10 minutes. Make sure chicken is cooked through.

Serve topped with fresh parmesan over fettuccine or spaghetti squash!
The Covington Farmers' Market is open each Wednesday, rain or shine, from 10 a.m. to 2 p.m. at the Covington Trailhead, 419 N. New Hampshire and every Saturday from 8a.m. to 12p.m. on the side lawn of the Covington Police Station, 609 N. Columbia St.
Check out This Week at the Farmer's Market by Charlene LeJeune to learn more!