Fresh recipes inspired by local ingredients found at the Covington Farmer's Market by Chelsea Cochrane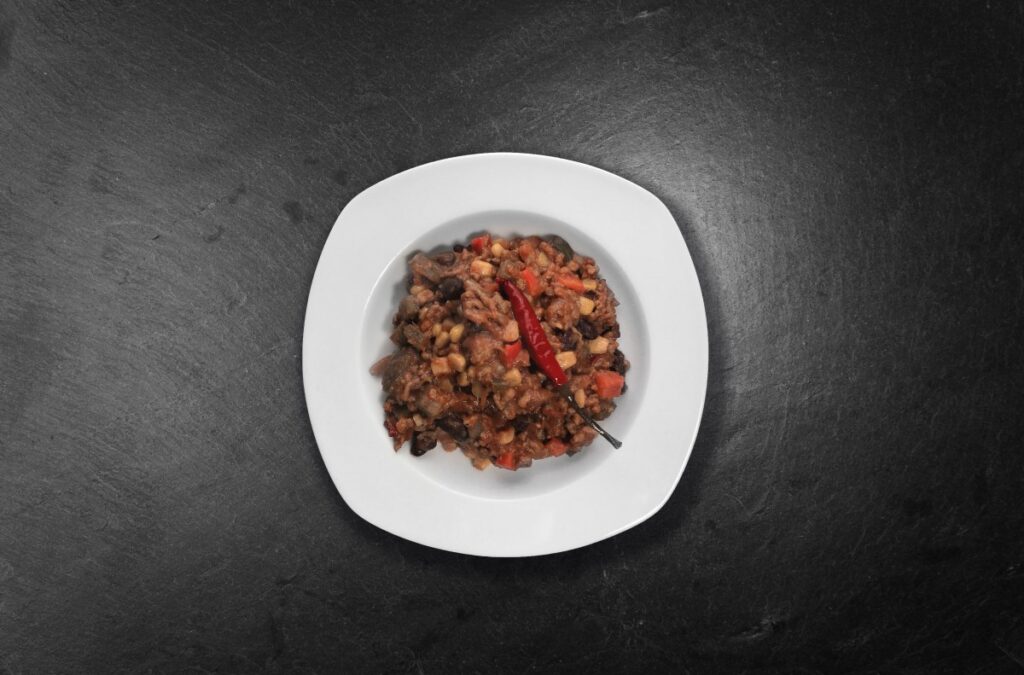 Nothing welcomes in the first few cool fronts of Fall like a nice homemade chili.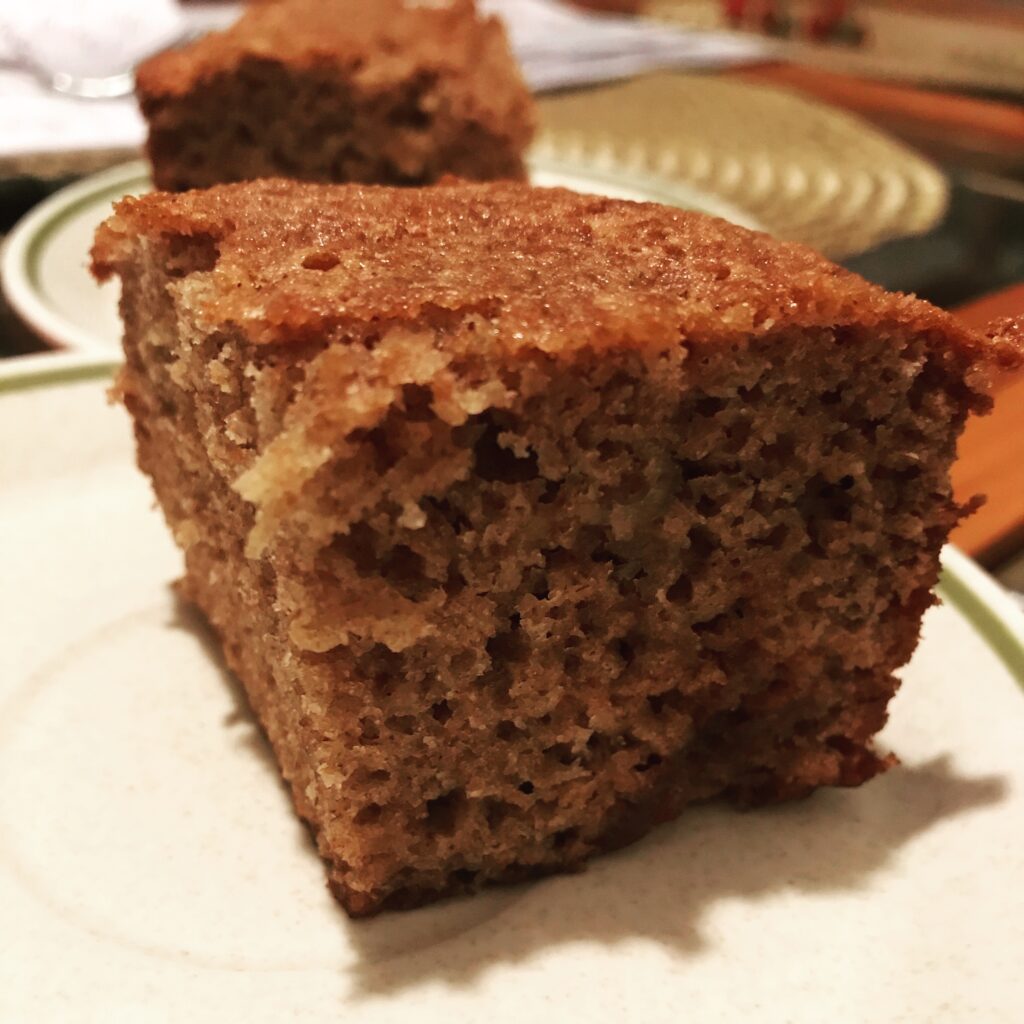 Fall is my favorite season for a lot of reasons, top among them being soups, stews, and chili. Another favorite thing about the first cool snap is breaking out all my baking tools I so sparsely use during the hot summer months. Not that I needed much more than a bowl, a whisk and a pan for this fantastic apple spice cake mix from Henderson's Hearth at the Covington Farmer's Market. The recipe called for a sprinkle of powdered sugar on top – not having that handy, I can say that it was quite delicious on its own.
Henderson's Hearth also has some delicious soup mixes, like potato, hearty barley, and the black bean soup mix we used for this recipe. Crowder peas from Nick at Grow.Farm is a nice addition that gives this chili a hearty, rich flavor and serves as an excellent meat replacement. Of course, you can add some ground beef from Jubilee Farms. I find the full flavor of the beans, peas and veggies are a perfect balance for an early Fall chili!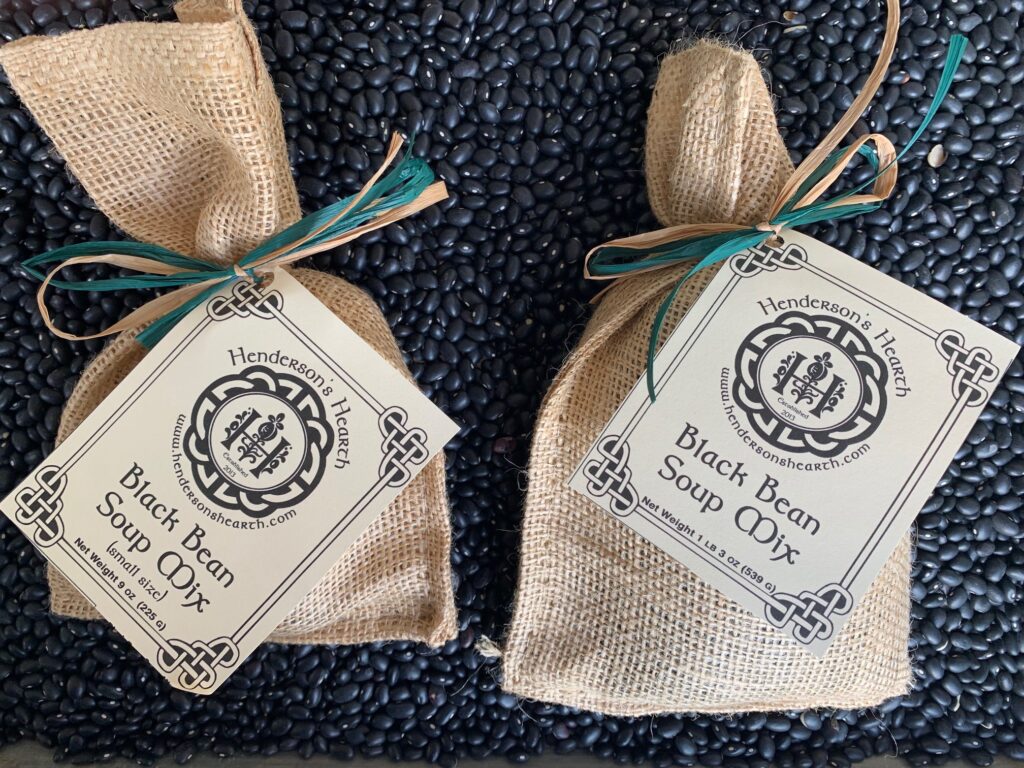 Black Bean & Crowder Pea Chili
Ingredients:
Black Bean Soup Mix from Henderson's Hearth
1 cup fresh crowder peas, hulled & rinsed from Grow.farm
4 cups vegetable broth
2 – 4 cups water
optional – 1 lb ground beef from Jubilee Farms
1 medium onion, chopped
1/2 cup chopped bell pepper – Faust Farms is back with some beautiful produce!
1/2 cup chopped celery
1/4 cup chopped carrot
1 ear of corn, shucked
1/2 cup chopped arugula – fresh from the market!
3 heirloom tomatoes, diced – fresh from the market!
15 oz can of fire-roasted diced tomatoes and chilies
2 – 3 cloves garlic, minced
optional – a couple of hot peppers, minced, or hot pepper flakes
2 Tablespoons chili powder
1 Tablespoon ground cumin
2 teaspoons paprika
salt & black pepper to taste
1/4 cup chopped cilantro
a splash or two of fresh lime juice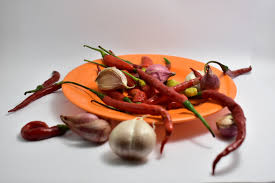 Directions:
In a large pot bring bean mix and peas up to a boil in broth and 2 cups of water. Boil for a few minutes then reduce heat to medium-low – let simmer covered. Add bay leaf and a little salt.
If you are using meat, brown it first with some spices in the same skillet before cooking the veggies and set aside for later
In a large skillet over medium heat sautee all veggies up to the canned tomatoes with a little salt and pepper
Add the canned tomatoes, garlic and hot peppers if you are using them. Add all the spices, too
Once the beans are tender add all ingredients to the pot. Allow this mix to cook together for 15, 20 minutes, up to an hour on low.
Depending on how you like your chili you may need to add a little more water. Adjust salt & spices accordingly.
Stir in the fresh cilantro and lime juice right before serving.