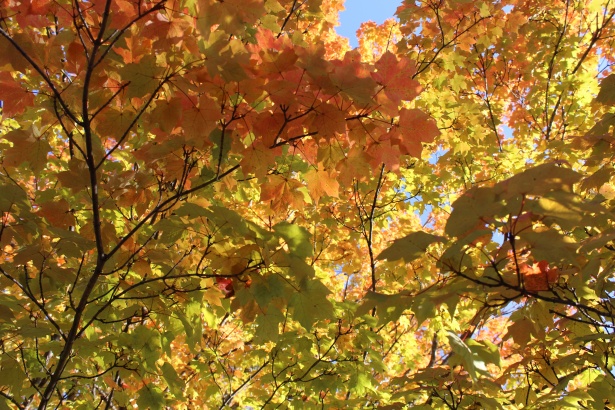 November is traditionally a month of giving, and many in our community have suffered hardships this year. Thankfully there are a number of organizations in our area designed to help our local neighbors.
Donate Food & Gently Used Household Items to the Northshore Food Bank
The Northshore Food Bank and it's Resale Shop have undergone some changes in the past year, both expanding to larger locations to meet the demands of our growing community and outer areas. Each year, the Northshore Food Bank distributes over 1 million pounds of food to the residents of St. Tammany and Washington parishes. This year the Food Bank saw an increase of more than 110% in the number of individuals and families they serve due to COVID.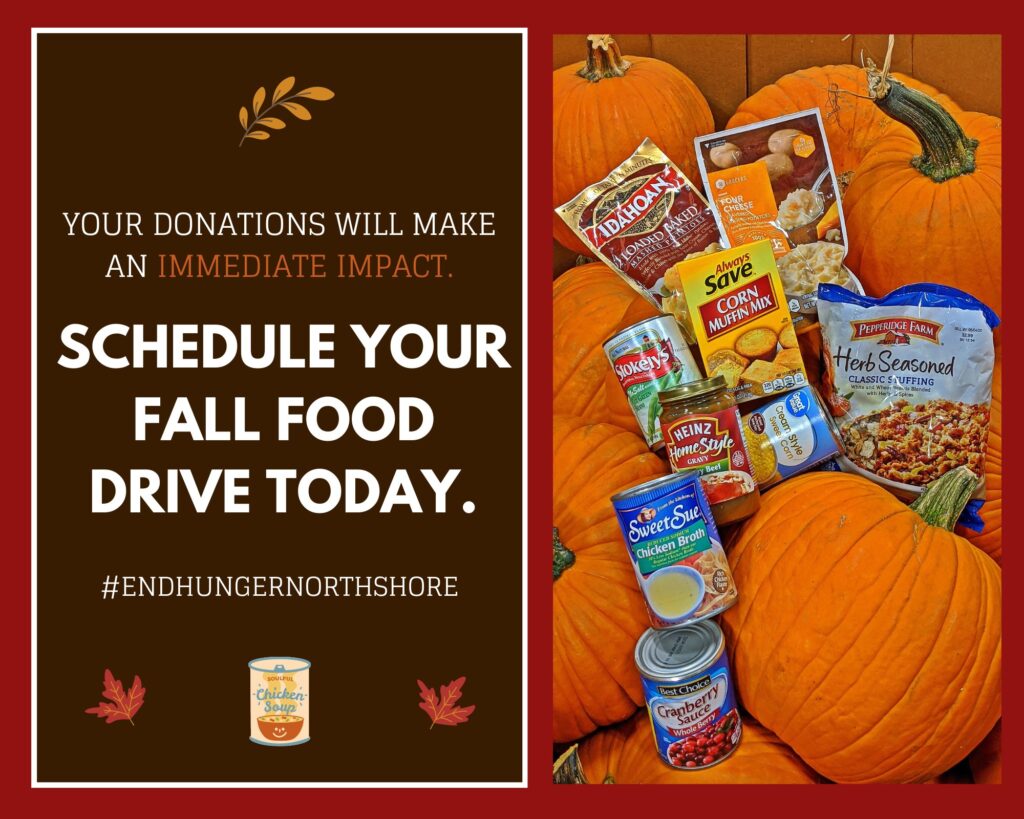 Want to help? You can donate food directly to to Food Bank at their new location, 125 W 30th Ave, Covington, LA. Donation hours are Monday, Tuesday, Thursday from 9a-12p at the Community Donations door, facing W 29th Ave. You, your business or place of work can also host a Food Drive! Learn more here: https://northshorefoodbank.org/donate-food
The Northshore Resale Shop accepts donations of gently-used clothing and accessories, household items, appliances and furniture. Funds from the Resale Shop go directly towards purchasing food for the Food Bank. Learn more at https://northshorefoodbank.org/resale.
Knights of Columbus Coat Drive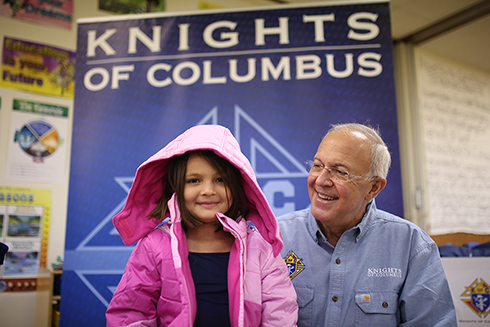 Our local Knights of Columbus are collecting small children's (toddler – 12 years old) coats for distribution to those in need. Jackets in good shape may be dropped off at the collection box at Acquistapace's Grocery or the Children's Dental Cottage in Madisonville.
Covington Police Department Toy Drive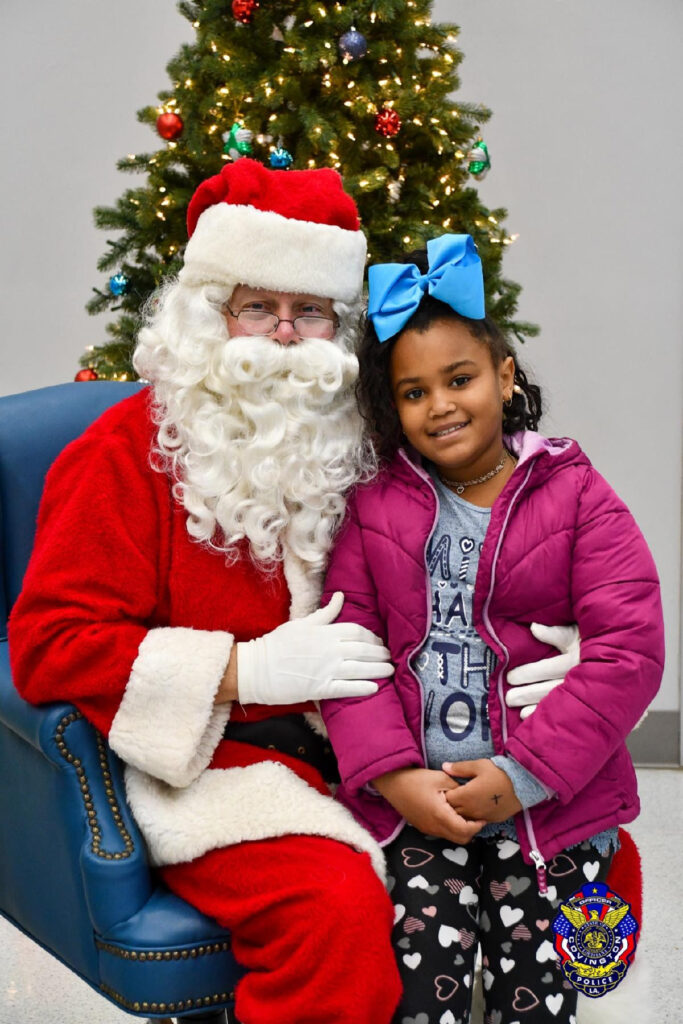 The Caroline Darby's Christmas Wish, formerly known as Covington Police Toys for Tots was started in 1995 by Sgt. Wayne Mayberry and the Marines along with a host of CovPD employees, mainly Caroline Darby.
An average of 500 children attend this event annually. It takes about 6 to 8 thousand dollars plus a host of volunteers to provide this special experience for our children.
CovPD is asking for help to keep this program thriving and continuing to put smiles on children's faces. If so inclined, please mail your donation to:
Caroline Darby's Christmas Wish
PO Box 4074, Covington LA 70434
Questions: Contact Tammy Bushnell @ 985-892-8500 Opt 2
Boys & Girls Club of Southeast Louisiana – Covington Unit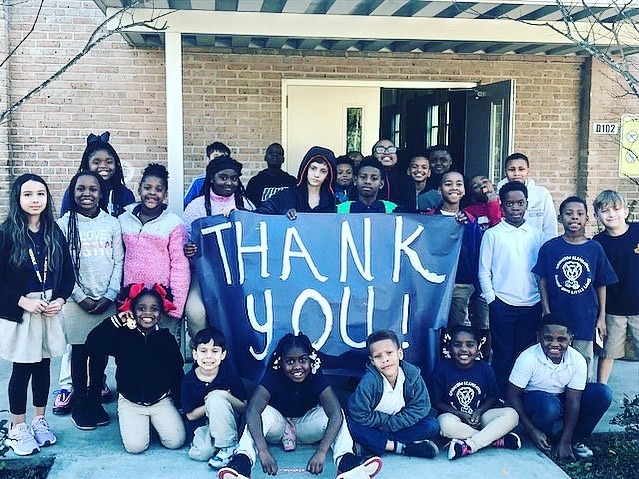 For the past 50 years, Boys & Girls Clubs of Southeast Louisiana has been a leading provider of afterschool and summer enrichment programs for at-risk youth. As an independent local 501(c)3 non-profit organization, Boys & Girls Clubs of Southeast Louisiana depends on the generosity of local partners, supporters and investors. Each is vital to the organization's continued ability to save the lives of at-risk kids across southeast Louisiana.
This year the Boys & Girls Club of Covington has made adjustments and offered additional support to the community with financial relief to families in need, meals, well-being checks and virtual learning for the children. To learn more about how you can donate, sponsor or volunteer with the Boys & Girls Club, visit www.bgcsela.org or follow them on Facebook.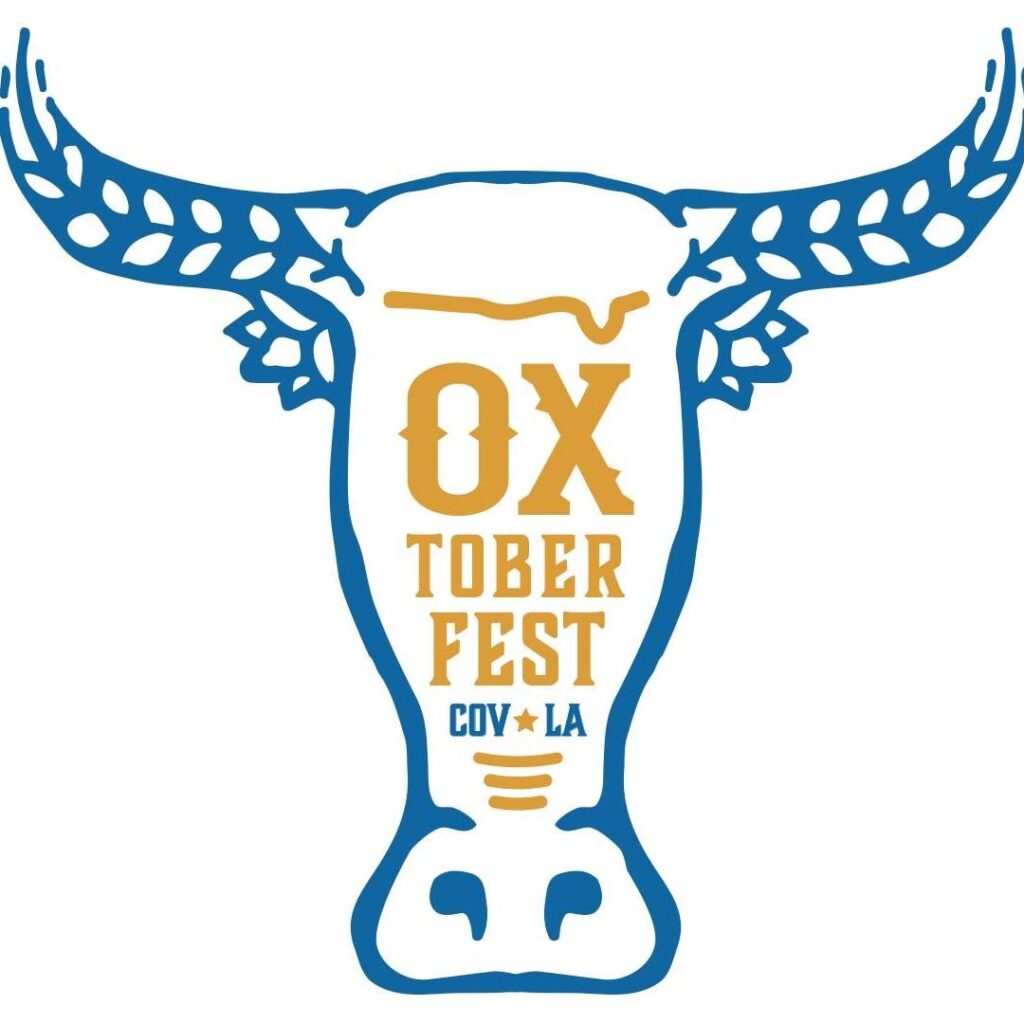 On Wednesday, November 11th, from 5:30-9:30pm, the 4th Annual event for Oxtoberfest, but the INAUGURAL Beer & Bites Crawl will take place at the Covington Trailhead and throughout downtown Covington, benefiting the Boys & Girls Club of Covington! Read more here: https://covingtonweekly.com/2020/10/26/oxtober-fest-beer-bites-crawl-in-downtown-covington-nov-11/
Children's Advocacy Center – Hope House
Children's Advocacy Center – Hope House is an independent, non-profit organization dedicated to ending the cycle of child abuse in our community.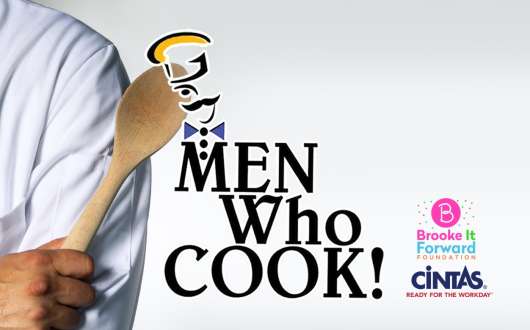 This week is the last chance to support Hope House by donating toward your favorite Men Who Cook celebrity/restaurant team! Men Who Cook, sponsored by Cintas and the Brooke It Forward Foundation, is the primary annual fundraiser for Children's Advocacy Center – Hope House. Campaign ends Sunday, November 8th. You could win a Dinsey getaway! All donations help CAC-Hope House fight child abuse and trafficking on the Northshore. Learn more here: https://www.cachopehouse.org/events/
Covington Rotary Club's Feeding the Needy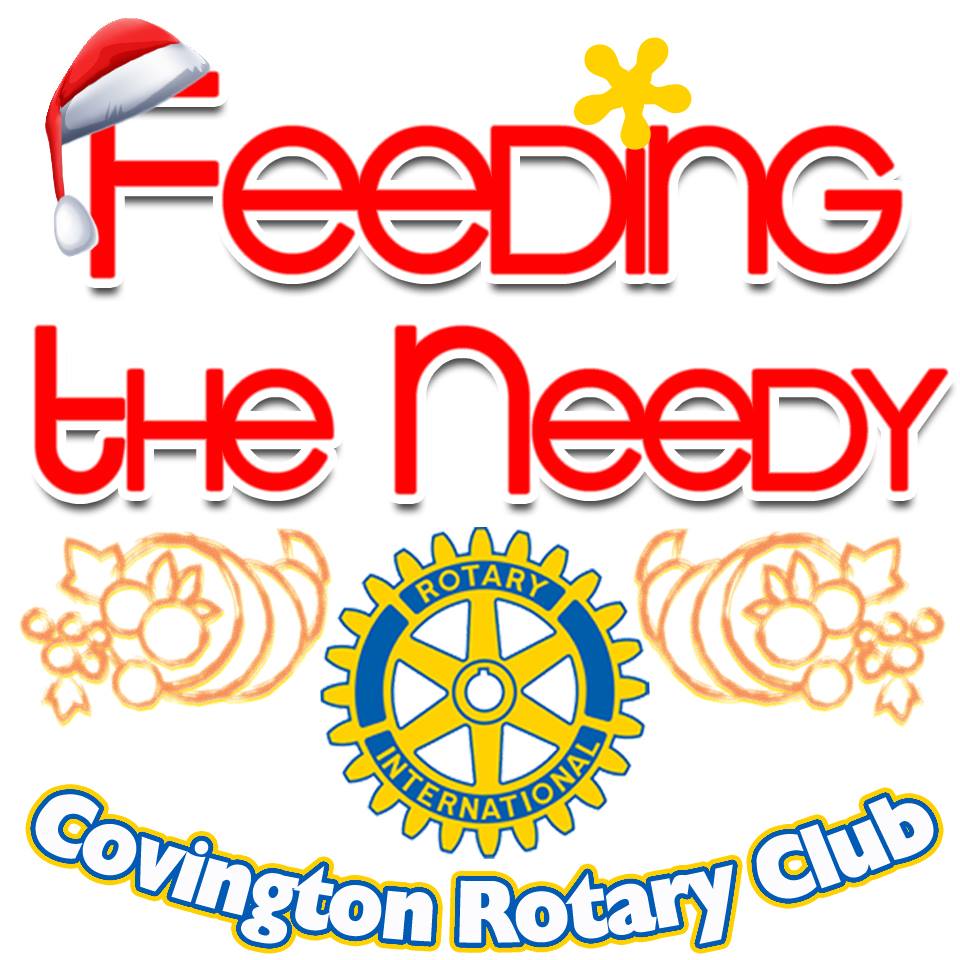 Feeding the Needy was founded in 2002 by John Baldwin and Craig Babylon to provide food on Christmas day for families in need on the Northshore. The Covington Rotary Club was approached for support and special focus was put on providing food for the school children who, during the holidays, do not receive the meals they receive at school and depend on as their main source of nutrition.
Each year on December 23 and 24, volunteers from all over the area come together to prepare Christmas boxes that include a 14 to 16 pound cooked turkey with numerous side dishes and dessert. Each box has enough food to feed a family of four to five with larger families receiving additional boxes. Deliveries are made to families throughout the Northshore area including St. Tammany, Washington and Tangipahoa parishes. On Christmas morning, Rotarians and other community volunteers hand deliver the boxes to the homes of the identified families.
Besides the fundraising luncheon which is held on the Tuesday before Thanksgiving at the Briggs Assembly Center on St. Paul's School campus, FTN relies heavily on financial donations. Because of the support from so many generous volunteers and strong partnerships, FTN is able to operate with minimal administrative costs. Donations for FTN are accepted year round. Learn more at the Covington Rotary Foundation's website.
Northshore Humane Society – Adopt & Donate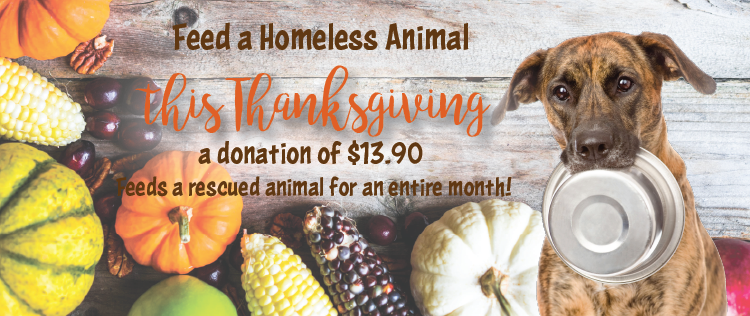 Northshore Humane Society rescues thousands of neglected and abandoned animals each year. But we can't do it alone. Together we can save even more!
For the price of a movie ticket, $13.90, you can provide food to an animal in need for an entire month. Together we can make Thanksgiving Day special for a homeless dog or cat. Your special gift will give an innocent animal the second chance and loving family they have always deserved.
View Northshore Humane Society's Thanksgiving donation page here: www.northshorehumane.org/thanks
See NHS's Adoptable Pets of the Week here: covingtonweekly.com/category/pet-of-the-week/