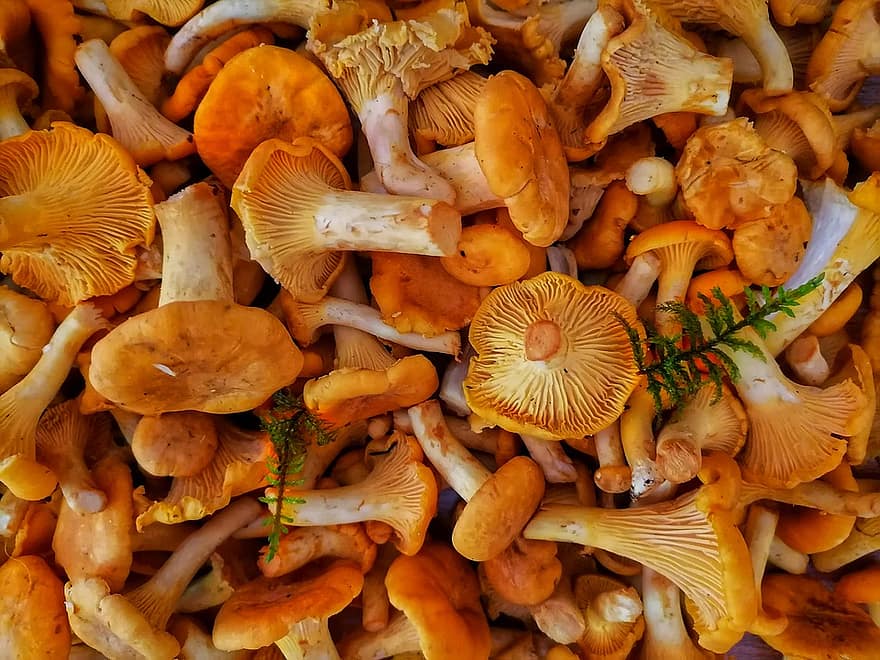 A culinary favorite, chanterelle season is highly anticipated by chefs around the world. Full of rich flavor reminiscent of apricots, the golden chanterlles are probably the most sought after, although the rarer red cinnabar with its slightly spicy flavor is a close second. Chanterelle is actually a generic name applied to a variety of edible wild mushrooms. They cannot be cultivated and are wild harvested when in season, from mid-summer into fall depending on conditions. The name chanterelle originates from the Greek kantharos meaning "tankard" or "cup".
Because of their high water content chanterelles are not ideal for batter-frying. You wouldn't want to mask their great flavor anyway! Here's our favorite recipe for chanterelles – quick, easy, and truly accentuates these delicious mushrooms. Quickly removing their moisture in a hot skillet gives you crisp, flavorful mushrooms that are excellent on their own, added to salads, or as a topping for a filet of your choice.
Another great cast iron skillet recipe!
Pan-Fried Chanterelle Mushrooms
Ingredients: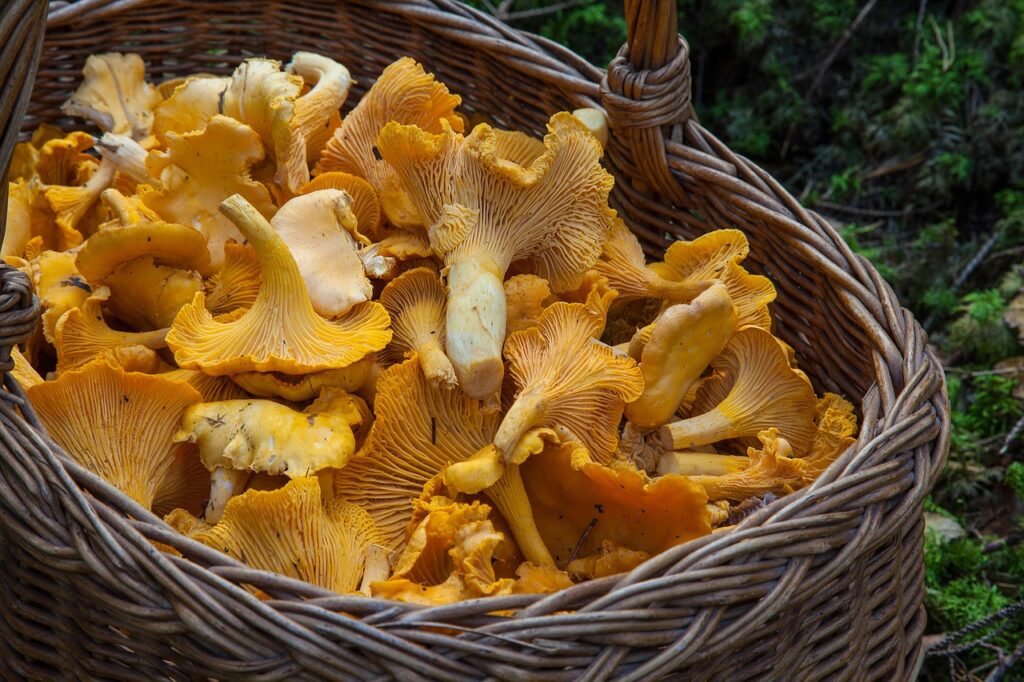 1 pound fresh chanterelles, rinsed, brushed off and patted dry
salt and pepper
2 Tablespoons of butter
2 cloves garlic, crushed
2 teaspoons each rosemary & thyme
Directions:
Pre-heat skillet on high.
Add chanterelles with a little salt & pepper.
Toss occasionally until excess water has evaporated, 3 – 5 minutes.
Add butter and toss until mushrooms soak up most of the butter.
Then add garlic and herbs, toss until fragrant, 2 – 3 minutes.
Remove from pan and allow to cool slightly before serving.
According to the USDA National Nutrient Database for Standard Reference:
Raw chanterelle mushrooms are 90% water, 7% carbohydrates, including 4% dietary fiber, 1.5% protein, and have negligible fat. A 100 gram reference amount of raw chanterelles supplies 38 kilocalories of food energy and the B vitamins, niacin and pantothenic acid, in rich content (20% or more of the Daily Value, DV), 27% DV of iron, with moderate contents (10-1 of riboflavin, manganese, and potassium (table). When exposed to sunlight, raw chanterelles produce a rich amount of vitamin D2 (35% DV) – also known as ergocalciferol.