Seasonal recipes inspired by fresh ingredients found at the Covington Farmers' Market by Chelsea Cochrane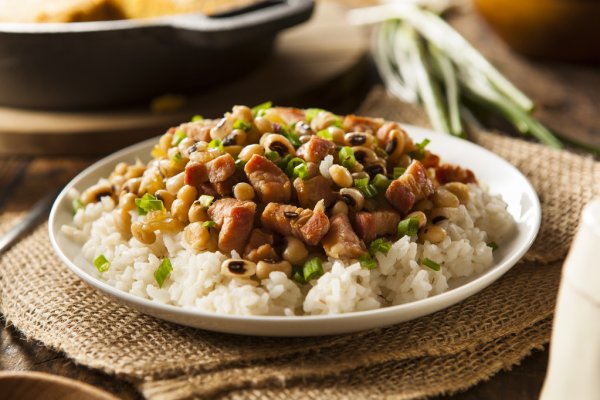 For many of us here in the South, New Years day would be incomplete without the compliments of black-eyed peas and greens. This tradition is said to bring prosperity and good luck into the new year.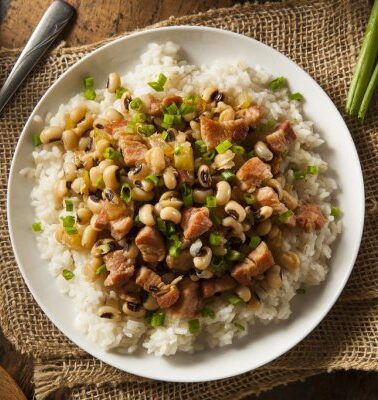 The recipe has inevitably changed over the years, but probably not by much. The standard ingredients generally remain the same: peas (usually black-eyed), pork, rice and greens. You can't go wrong with a dish like that. Some folks make it all in one pot – I prefer to cook my rice separate, and ever since I tried this stewed greens recipe I can't have them any other way. You can add a local twist by using Nick's crowder peas from the Farmers' Market in place of the black-eyed peas! After all, traditionally we used what was around us. The Market has plenty of fresh greens for you to choose from too, and as always, hormone and nitrate free bacon from Jubilee Farms.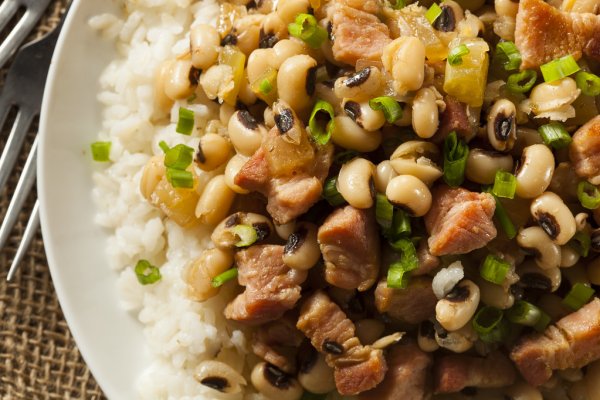 Crowder Peas & Stewed Greens
(serves about 4 people)
Ingredients for the peas:
6 – 8 ounces bacon, cubed in 1/2 inch chunks, from Jubilee Farms
1 medium onion, chopped
1 green bell pepper, chopped
2 stalks of celery, chopped
2 – 4 cloves garlic, minced
1 lb crowder peas from Nick at GROW.farm
4 cups chicken broth
2 – 4 cups water
1 bay leaf
2 tsp dried basil
2 tsp dried thyme
2 tsp paprika
cayenne, salt and black pepper to taste
For serving:
4 cups cooked rice of your choice
1/2 cup chopped green onion for garnish
optional: homemade hot sauce
Directions for the peas:
Sort and rinse peas before use.
In a large pot, bring peas and 6 cups of water to a boil. Let it roll for about 5 minutes, then turn the pot off and let them sit for 15 minutes or so. Strain into a colander.
In the same large pot rinsed out and dried, cook bacon until it begins to crisp. Add onions, bell pepper and celery with a little salt and pepper. Once fragrant, add garlic. Stir and cook for a few more minutes.
Add peas back in with 4 cups broth. Bring up to a boil then reduce heat to medium-low and simmer. Mix in bay leaf, herbs and spices. Add water a 1/2 cup at a time as needed. Cook to desired consistency.
Ingredients for the Greens: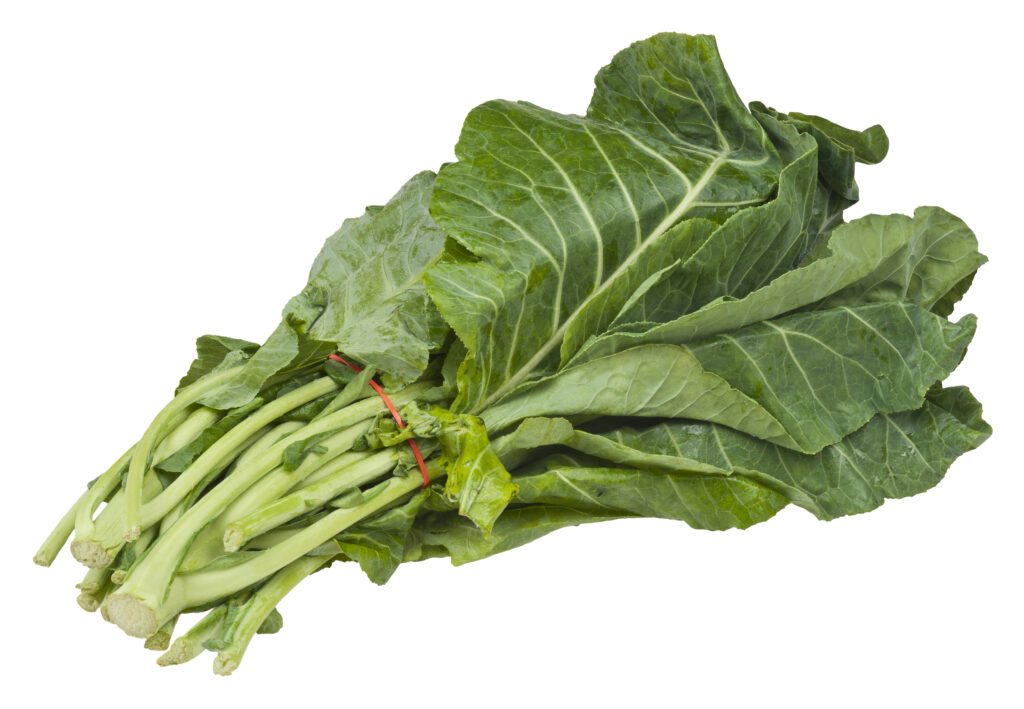 4 – 6 ounces of bacon, chopped
1/2 sweet onion, diced
2 cloves garlic, minced
4 lightly packed cups chopped greens of your choice – collards or mustard
1 cup broth or water
1 Tablespoon apple cider vinegar
2 teaspoons honey
red chili pepper flakes to taste
salt & pepper to taste
Directions for the greens:
In a large skillet, cook bacon until crispy. Remove and pat off excess oil. Set aside.
In the same skillet, saute onions until they are translucent. Add garlic and stir.
Add the greens in batches, about a cup at a time. Pour in the broth and bring to a light boil – reduce heat and simmer for 5 – 10 minutes, until a good bit of the liquid has cooked out. Add the apple cider vinegar, honey and spices.
Serve with cornbread & have a Happy New Years!