by Chelsea Cochrane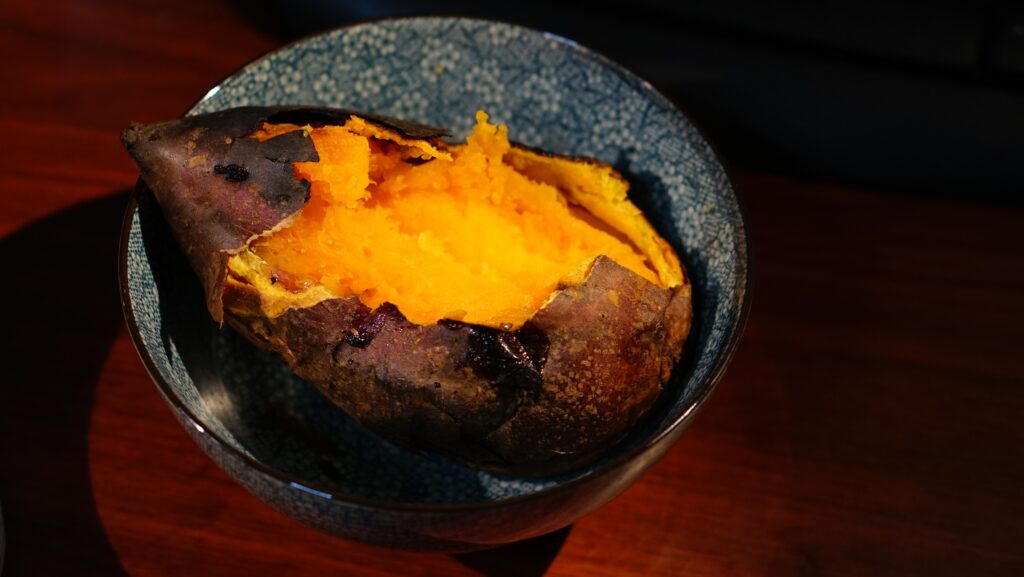 Sweet potatoes are back again at the Covington Farmers' Market! I don't know about you, but my favorite sides for Thanksgiving dinner seem to center around sweet potatoes (after Mom's baked mac-n-cheese, of course). There's just so much you can do with them – from sweet to savory, creamy or crispy, or anywhere in-between. This recipe combines the best of all worlds.
Are Sweet Potatoes Really Healthier Than Regular Potatoes?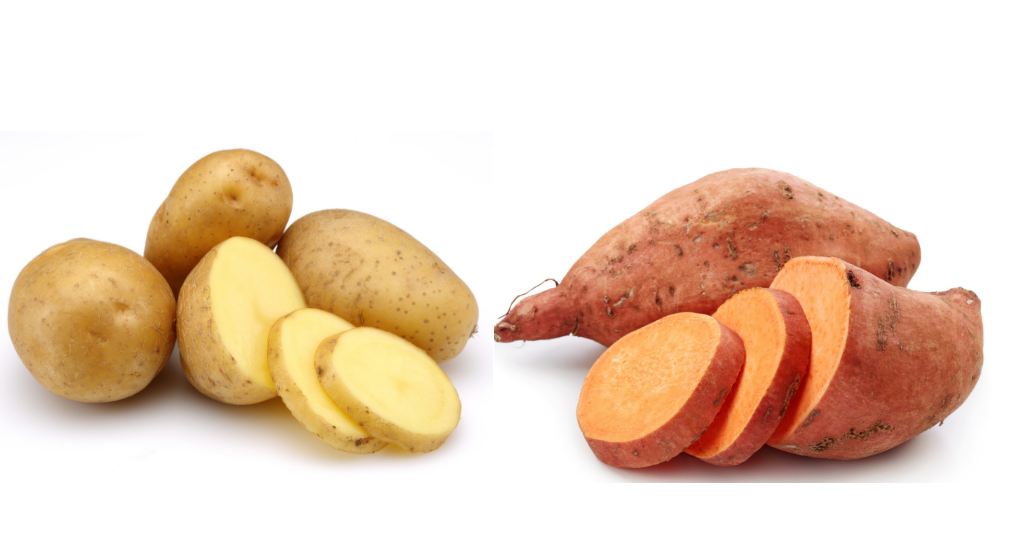 In reality, all potatoes are highly nutritious, and they each have something unique to offer. Potatoes, when prepared properly (read "not fried") are a healthy source of complex carbs, vitamins, minerals and dietary fiber. Both sweet and white potatoes are comparable in nutritional content, although sweet potatoes are slightly higher in calories, carbs, fiber and sugar. In terms of vitamins and minerals, sweet potatoes are higher in calcium and vitamin A, while a regular potato is higher in vitamins C, B1, B3, potassium and folic acid. A great article here from Nutritics breaks down the nutrients in raw, baked and boiled potatoes.
Potatoes also get a bad rap for their carbohydrate content, but not all carbs can be bad carbs. All potatoes contain naturally occurring carbs called resistant starch, which is similar to dietary fiber. Resistant starch has been linked to health improvements within the gastrointestinal tract and digestive system.
So enjoy your potatoes, of any variety, especially when they are fresh, locally harvest by our area farmers. Because we all know, nothing is more nutritious than when it's fresh from our local farms!
Twice Baked Stuffed Sweet Potatoes
Ingredients:
6 medium sweet potatoes (Grow.farm or Sam's Sprouts)
1 pound bacon (Jubilee Farms)
8 oz plain crumbled goat cheese from Huckleberry Fred's Creamery
1/4 cup chopped green onions (Houston's table)
2 Tablespoons of butter
1 Tablespoon of brown sugar
1-2 teaspoons hot pepper flakes
1/4 teaspoon each cinnamon, ginger and nutmeg
Salt & fresh ground black pepper, to taste
Directions:
Preheat oven to 400 degrees F.
Poke a few holes in the sweet potato skin with a fork and bake for 45 min to an hour, or until soft. Remove and allow to cool enough to handle.
While this is baking, cook up your bacon. Crispy bacon works best for this.
Slit potatoes from one end to the other. Remove as much of the insides as possible and place in a large bowl. Set skins aside.
Mash sweet potato insides with butter. Work in about 6 ounces of cheese crumbles, sugar and spices, and about half the green onions. Salt and pepper to taste.
Add this mix back into the potato skins, being careful not to tear them. Position them so that the slit side is up on a baking sheet. Let the mix overflow a bit. Top with remaining goat cheese crumbles.
Bake at 350 degrees for another 15 – 20 minutes, or until golden brown. Serve topped with remaining green onions.