Recipes inspired by fresh ingredients found at the Covington Farmers' Market by Chelsea Cochrane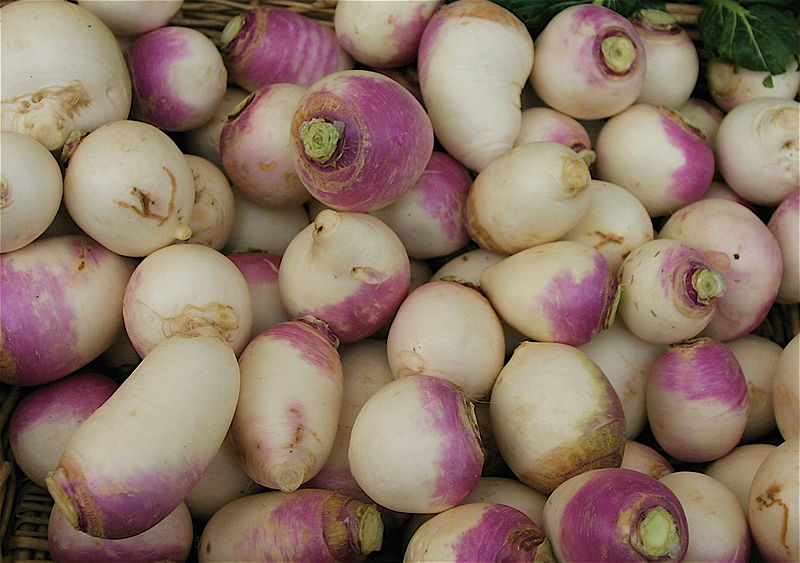 Turnips can be a hard sell on a good day, especially with kids. This easy recipe incorporates these highly nutritious veggies in a way even the pickiest eaters won't turn down!
Nutritional Facts about Turnips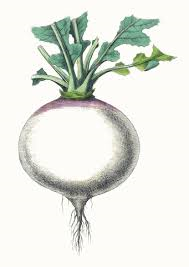 From Medical News Today: "Turnips are vegetables with a creamy white color and a purple top. People often group this popular European staple food with root vegetables, such as potato and beetroot. However, the turnip is actually a cousin of broccoli, Brussels sprouts, arugula, and kale."
According to the USDA, turnips are very low in Saturated Fat and Cholesterol. They are also a good source of Vitamin B6, Folate, Calcium, Potassium and Copper, and a very good source of Dietary Fiber, Vitamin C and Manganese.
Learn about the nutritional benefits of sweet potatoes here:
Garlic Mashed Sweet Potatoes and Turnips
Ingredients:
1 large or two medium sweet poatoes, scrubbed & cubed
1 large or two medium turnips, scrubbed & cubed
4-5 large cloves of garlic, minced
2 Tbs butter
2 Tbs rosemary
2 tsp paprika
salt & pepper to taste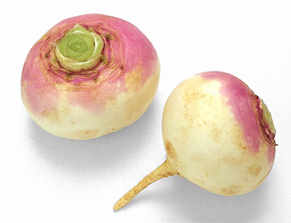 Cooking Instructions:
In a large pot, boil some water and add the cubed sweet potato and turnip. Simmer covered until soft and drain. Set aside, covered in a colander.
Rinse out your pot and saute the garlic with butter on medium until fragrant.
Add the potatoes and turnips with the garlic and mash, mixing in the rosemary, paprika, salt & pepper.
Garnish with a sprig of rosemary!