Seasonal recipes inspired by fresh ingredients found at the Covington Farmers' Market, by Chelsea Cochrane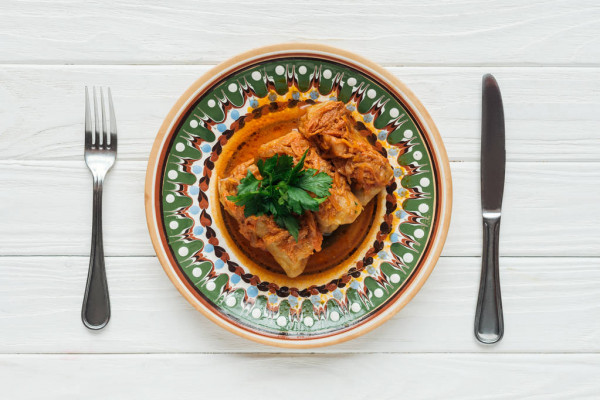 One of my all-time favorite winter recipes, stuffed cabbage can be made with meat or left as a vegetarian dish. Filling enough for a main meal or make them as a side – either way I promise there won't be any leftovers!
Benefits of Eating Cabbage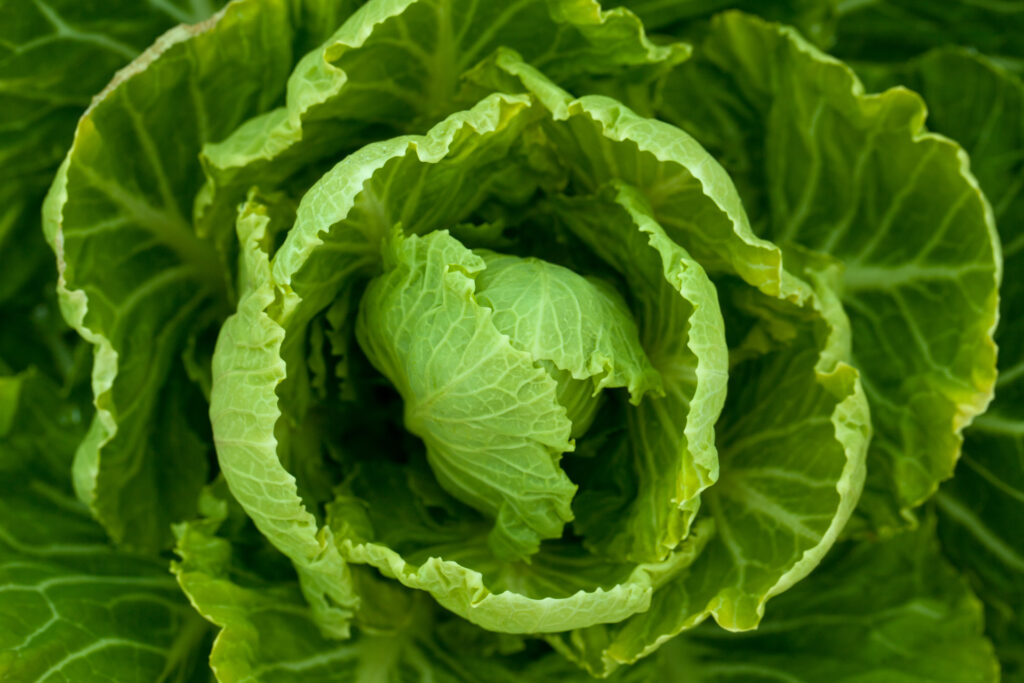 Cabbage is an excellent source of nutrition, even cooked! According to WebMD, half a cup of cooked cabbage has about a third the vitamin C you need for the day. It also gives you doses of fiber, folate, potassium, magnesium, vitamins A and K, and more.
Pick up your fresh, seasonal veggies at the Covington Farmers' Market! The market also has options for grassfed, pasture-raised meats. Try some marinara or tomato sauce from Charlene at Abundant Life Kitchen, who writes the Farmers Market's weekly newsletter!
Stuffed Cabbage Rolls
Ingredients:
1-2 Tbs cooking oil
Optional: 1 lb ground meat – pork, beef, lamb, or mix it up!
1/4 cup diced baby carrots
1/4 cup diced yellow pepper
2 cloves of garlic, minced
1 small onion, diced
1/2 lb mushrooms of your choice
2 Tbs chopped fresh winter savory
1 Tbs chopped fresh parsley
1 cup cooked basmati rice
2 tsp paprika
Salt & pepper to taste
Pepper flakes – if desired
2 cups tomato sauce or marinara
juice from 1/2 fresh squeezed lemon
6 – 8 large outer leaves of cabbage
Cooking Instructions:
If you are using meat, brown beforehand with a little salt and pepper. You can add some hot pepper flakes here is you want some spice. Once browned, set aside to cool and use this skillet to cook your veggies.
Preheat your oven to 350 degrees. Saute the onions, carrots, garlic, peppers, mushrooms, herbs and spices in a little oil on medium heat. Once the veggies are tender you can add the meat back in if using. Add the cooked rice and salt and pepper to taste. Cover and let simmer on low for about 10 minutes for flavors to meld.
For the cabbage, you will want to cut off the leaves from the base at the bottom and use 6 – 8 of the biggest, longest leaves. Remove the hard stem through the middle of the leaf by cutting along each side of it in a "v" shape. Lay leaves out flat and add a large spoonful of mix to the top, uncut part of the leaf. Arrange mix into a fat sausage shape, with enough room on the sides to fold the leaf in, then wrap, tucking the top of the leaf in.
In a small bowl or large measuring cup, whisk the lemon juice in with the tomato sauce. Spread a thin layer in a deep baking dish with a lid. Place the rolls in this dish with the seams down, and cover with the rest of the tomato mix.
Bake covered for 30 – 35 minutes, uncover and bake for another 10 minutes, until golden brown.