Seasonal recipes inspired by fresh ingredients found at the Covington Farmers' Market, by Chelsea Cochrane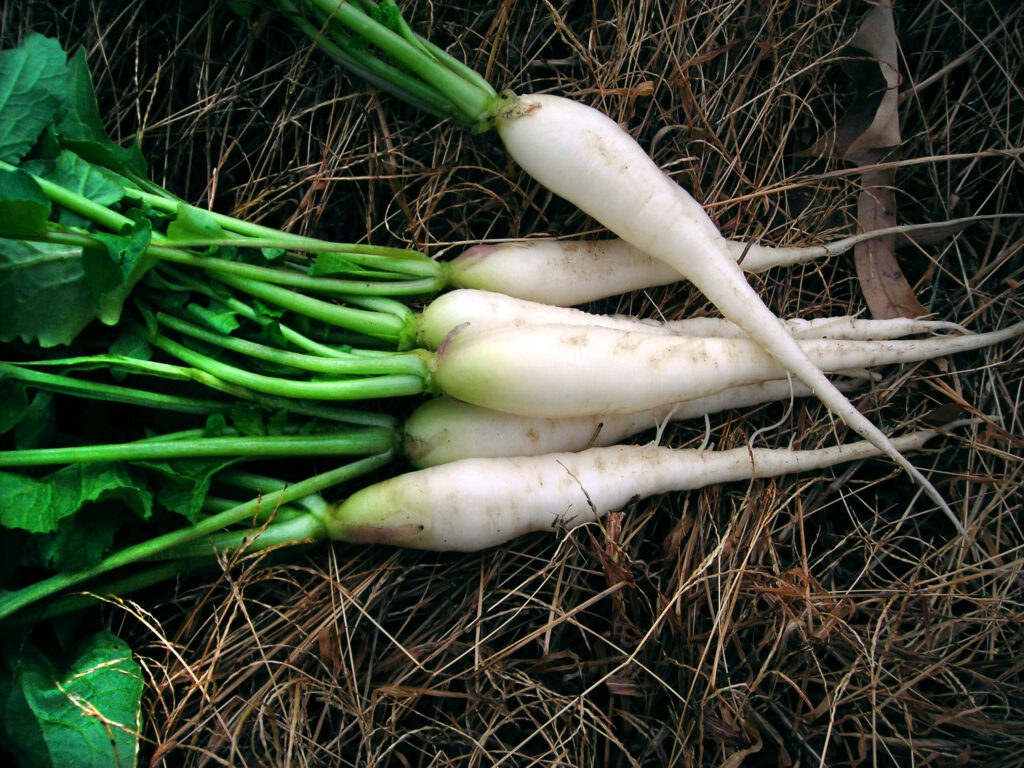 Why Eat Daikons? Daikon is a winter radish variety resembling a large white carrot. Its flavor is described as mild compared to other radish varieties – crisp, slightly sweet and spicy. The daikon pairs excellently with Asian root spices like ginger and turmeric, and other vegetables of the season such as sweet potatoes, carrots and kale in stir frys and soups. Daikons are especially high in vitamin C, essential to a healthy immune system. It's also an excellent source of folate, calcium, magnesium, potassium, and copper. Best of all, daikon radishes are in season and available at our local Farmers Market!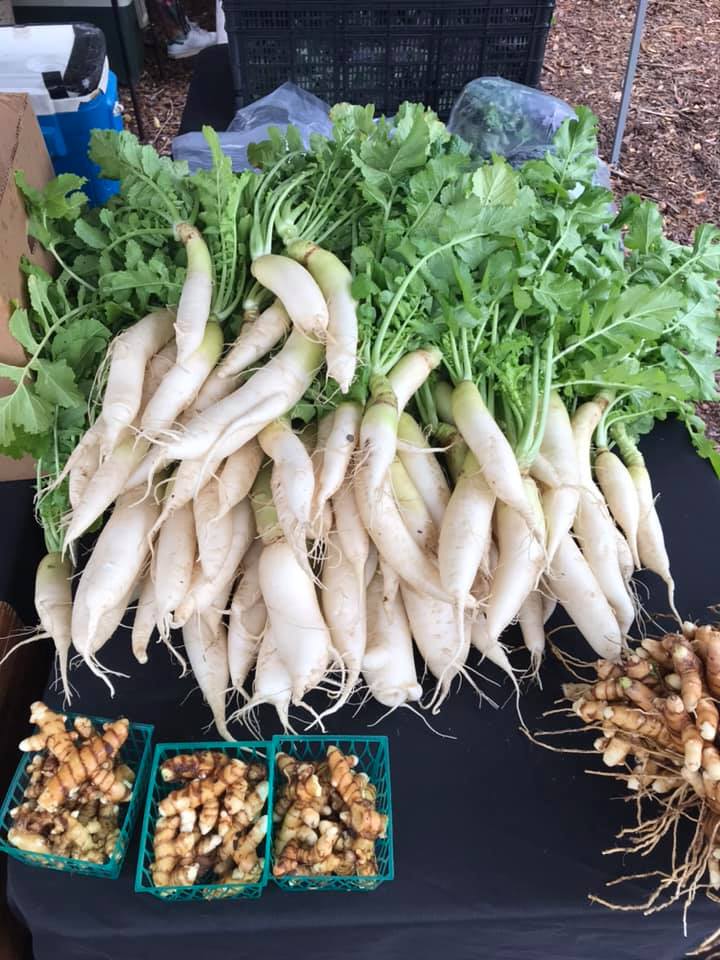 Tip: Save the greens! Daikon radish greens have a slight bitterness and spiciness that resembles mustard greens. Save them to use in soups, stir frys and smothered greens!
Daikon Radish & Sweet Potato Veggie Soup
Ingredients: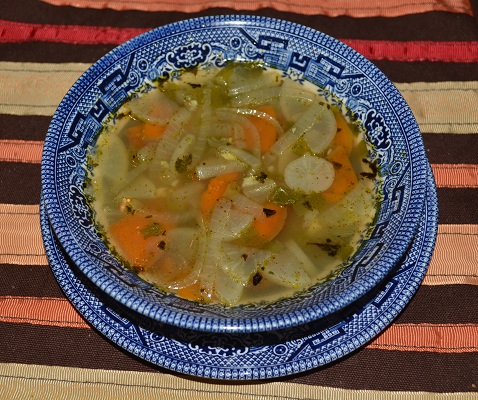 2 medium daikon radishes, sliced in half-moons
1 medium sweet potato, cubed
1/2 onion, chopped
3 green onions, chopped
2-4 cloves of garlic
1 cup purple cabbage, chopped
2 Tbs fresh turmeric, minced (optional)
2 Tbs fresh ginger, minced (optional)
salt and pepper, to taste
1/4 teaspoon paprika
red pepper flakes (optional)
4 cups vegetable broth, 2 cups water
2 cups chopped kale
1 Tbs rice wine vinegar
2 tsp soy sauce or liquid aminos
shredded amethyst basil (garnish)
Cooking Instructions:
Sautee veggies in large soup pot with turmeric, ginger and spices.
Once veggies are tender and fragrant, add broth and water.
Bring to boil then reduce heat and simmer for about 10 minutes.
Add kale, vinegar and soy sauce, stir in. Taste for spices and serve immediately.
Honey Lime Vinaigrette
Fun delicious salad dressing are so good and easy to make you'll never buy another dressing again!
Ingredients: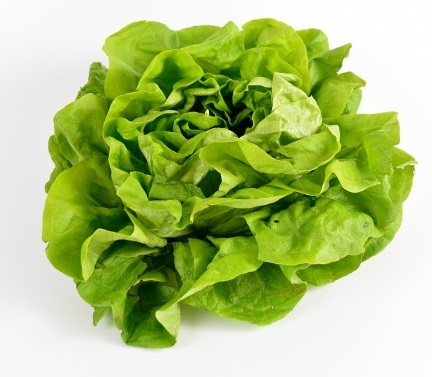 juice of 2-3 limes, about 1/2 cup
2 tablespoons local honey
1/2 teaspoon salt
1/4 teaspoon fresh ground black pepper
1/4 teaspoon cumin
dash paprika
1/4 cup olive oil
Instructions:
Mix all ingredients in an air-tight jar, such as mason jar.
Shake vigorously.
Serve over your favorite greens.
Enjoy!