by Chelsea Cochrane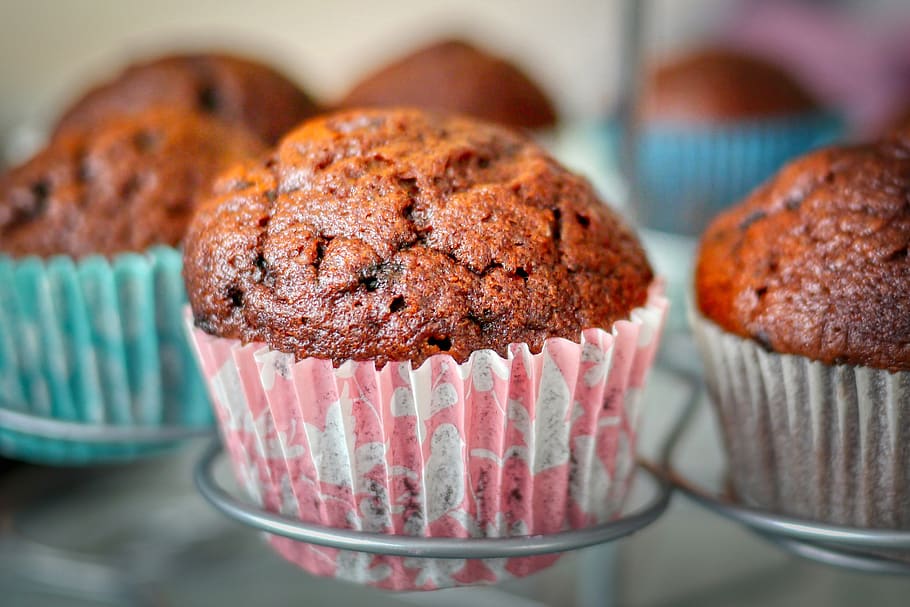 A recipe so good, you'll think it's bad… But it's actually packed full of healthy ingredients, like sweet potato, ginger, turmeric and coconut oil. Just baked in a deliciously moist, soft muffin, possibly dusted with some powdered sugar. It's the best of both worlds!
Sweet potatoes are in season at the Covington Farmers' Market! They're a great healthy, nutritious food, packed with complex carbohydrates and dietary fiber, antioxidants like beta carotene, vitamins C, E & D, as well as minerals like manganese and iron. You can find them in a variety of sizes and colors at the market, all locally harvested and fresh for a full nutritional punch!
Picking Your Sweet Potatoes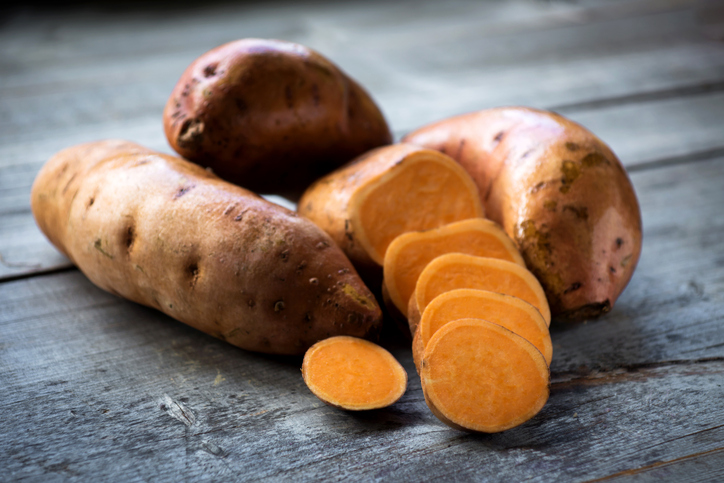 The sweet potato (Ipomoea batatas) is a member of the morning glory family, native to tropical regions of the Americas. There are many different varieties, ranging in taste, texture and consistency. Generally speaking, orange potatoes are the sweetest, and the darker the orange the sweeter. For this recipe I would suggest a sweeter potato, but feel free to do a mix. When in doubt, ask your farmer!
Go ahead and cook your sweet potatoes well ahead of time to allow for cooking, cooling and mashing time. You'll want 3 cups total mashed potato when you're done, so you'll need about 3 pounds of sweet potato to start. It's a good idea to go ahead and do extra just in case – you can always use it in another recipe, like this one:
Sweet Potato Muffin Recipe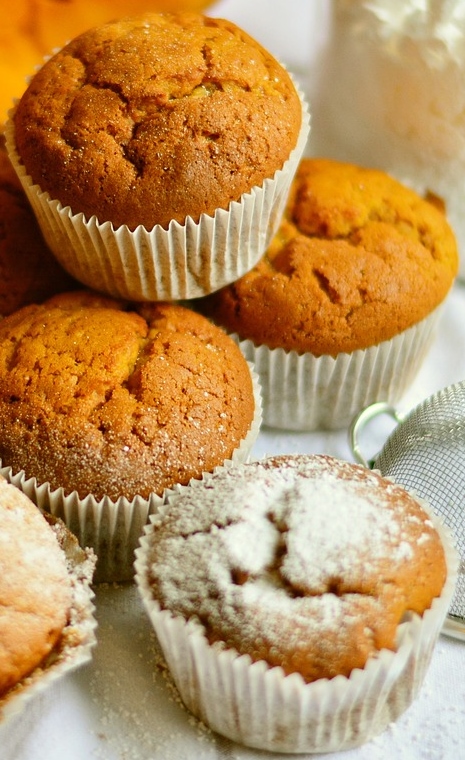 Ingredients:
3 cups of mashed sweet potato (see instructions)
2 cups of flour
1 tsp baking soda
1/2 tsp baking powder
1/2 tsp salt
2 tsp cinnamon
1 tsp. ginger powder
1 tsp. turmeric powder
1/8 tsp. ground cloves
1/8 tsp. ground nutmeg
1 cup cane sugar
3/4 cup coconut oil
3 large eggs
1 tsp vanilla
optional – powdered sugar for dusting
Directions:
(Note: Cook the sweet potatoes well ahead of time to allow them to cool down completely before handling.)
Pierce holes in the sweet potatoes with a fork. In a lined baking sheet, roast at 400 degrees for 45 minutes, or until soft enough to poke straight through with a butter knife.
When completely cooled, peel off potato skins and mash insides thoroughly. Measure out 3 cups.
In a large bowl, combine the flour, baking soda and powder, salt, and spices.
In a small bowl, combine the sweet potato, sugar, coconut oil, egg and vanilla.
Portion evenly into muffin tins. Bake at 325 degrees for 30 minutes.
Allow to cool on a rack for at least 5 minutes before serving.
Make it a little naughty with some powdered sugar dusting, if you like. After all, it is the holidays!